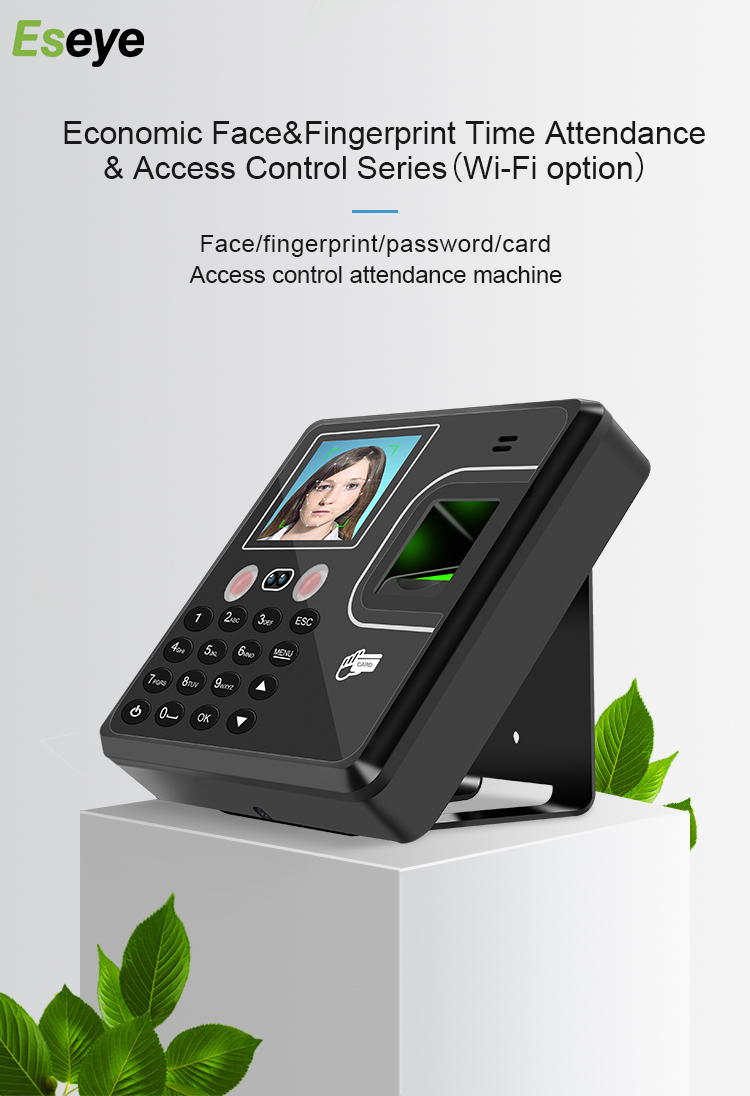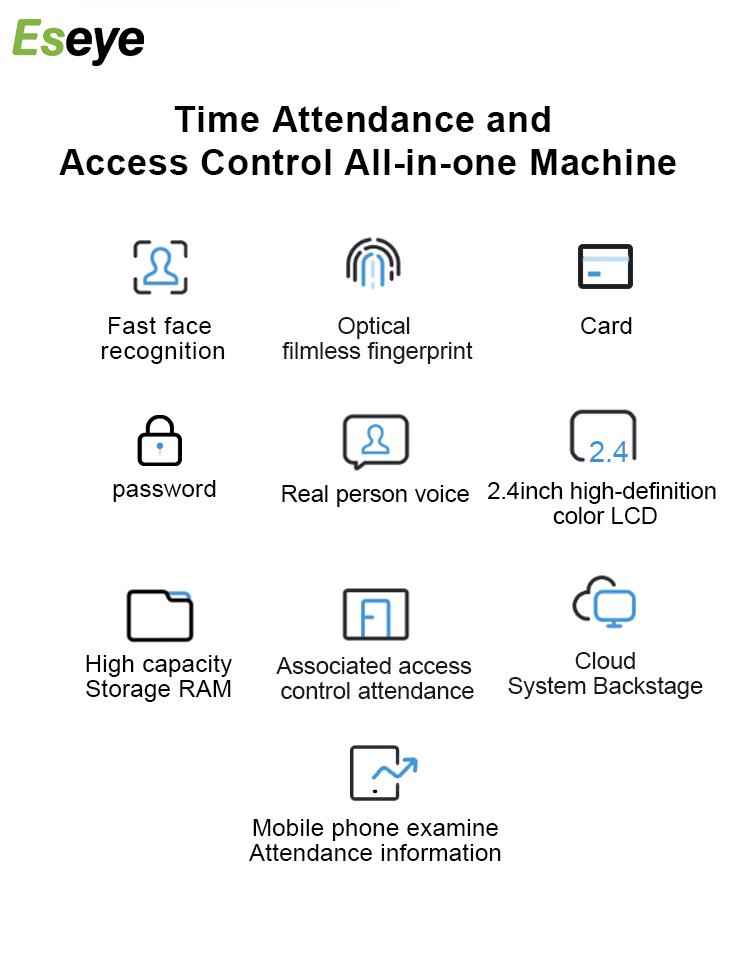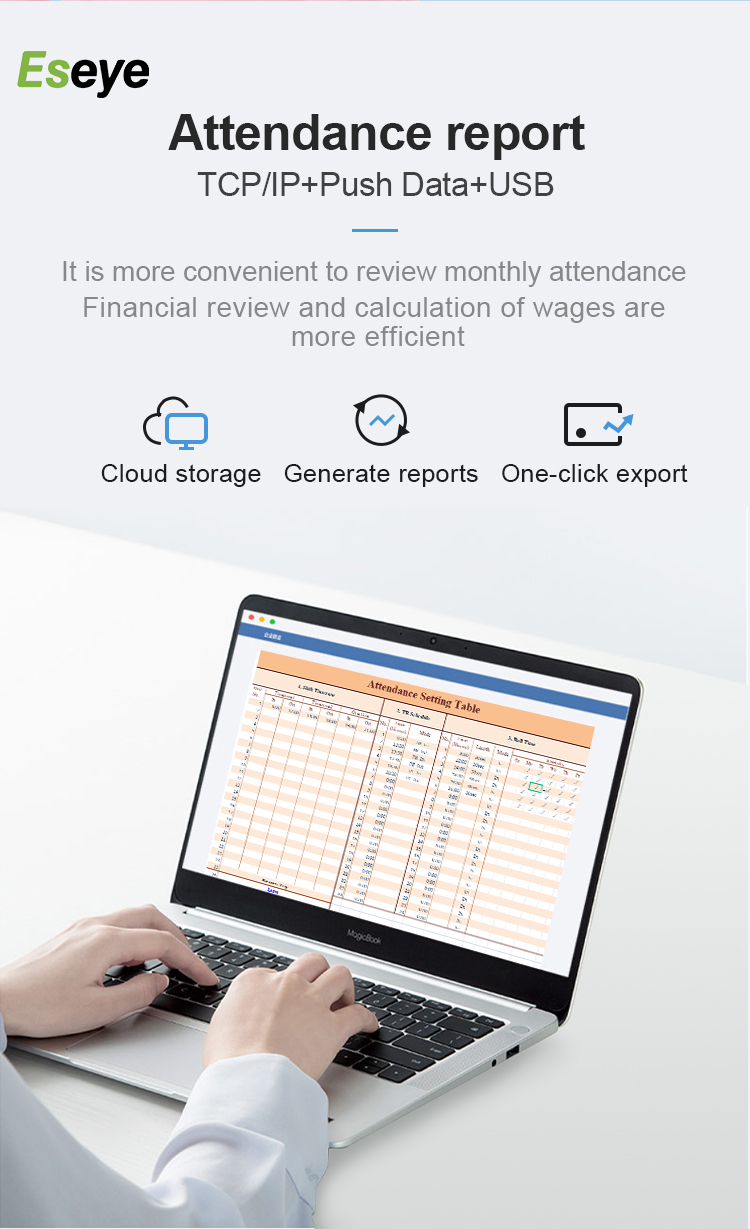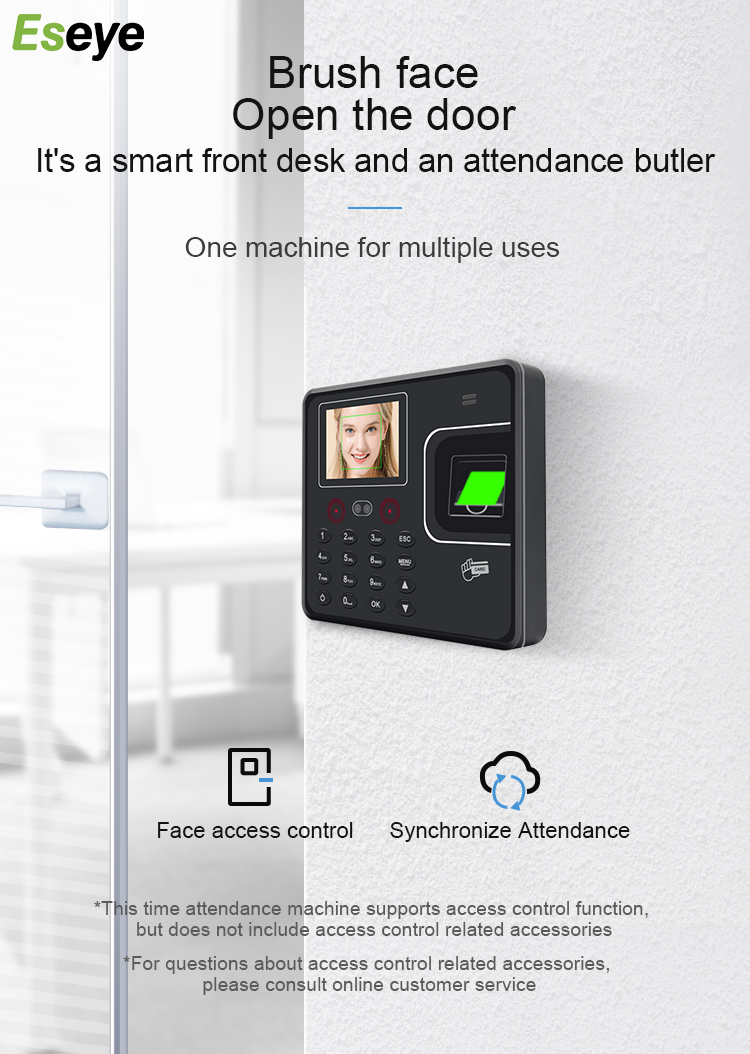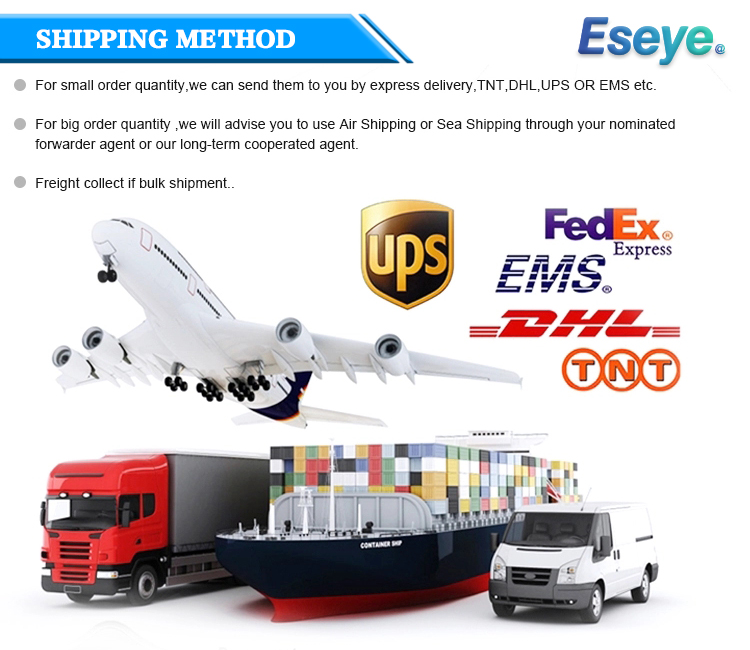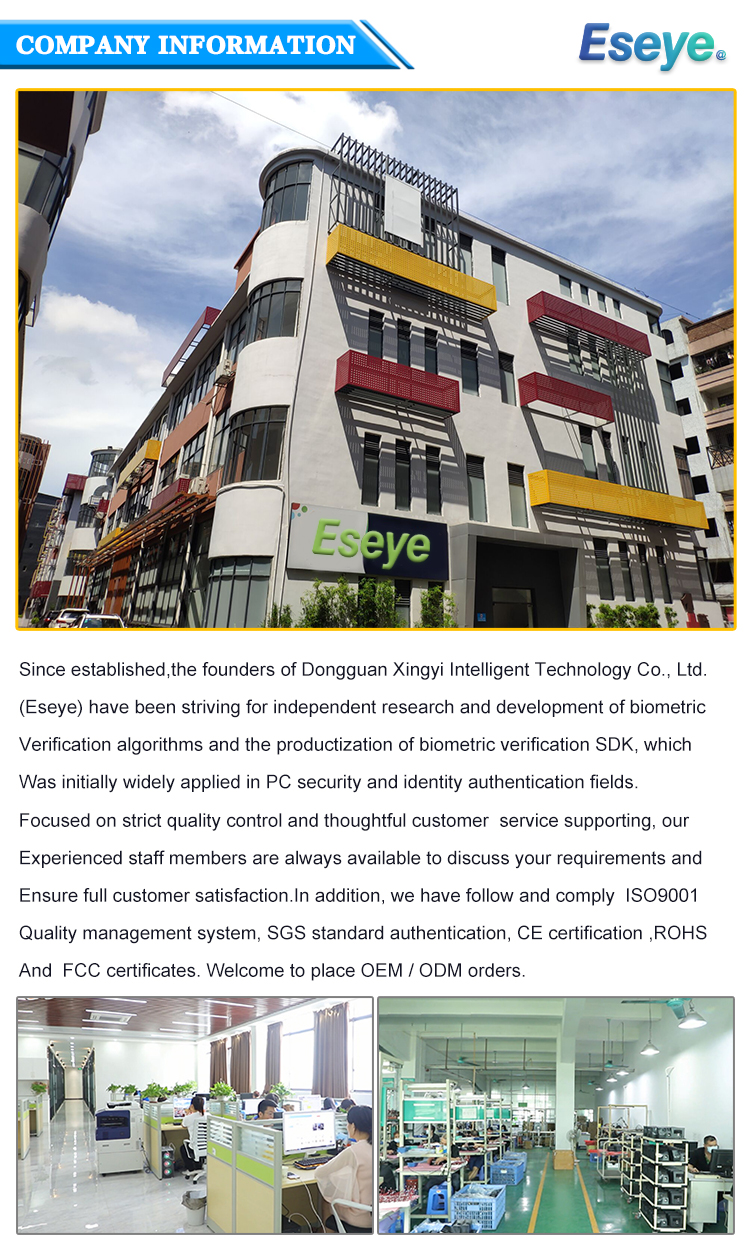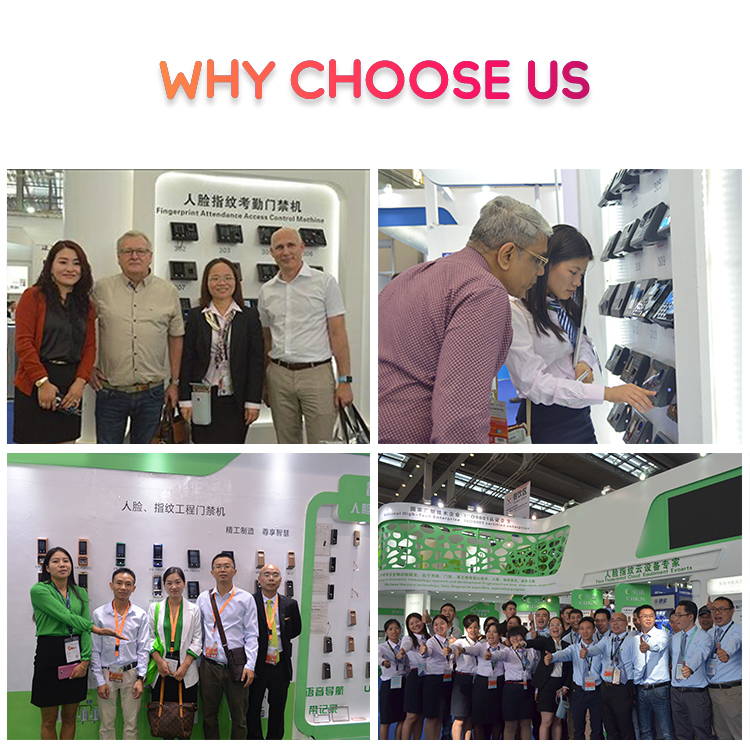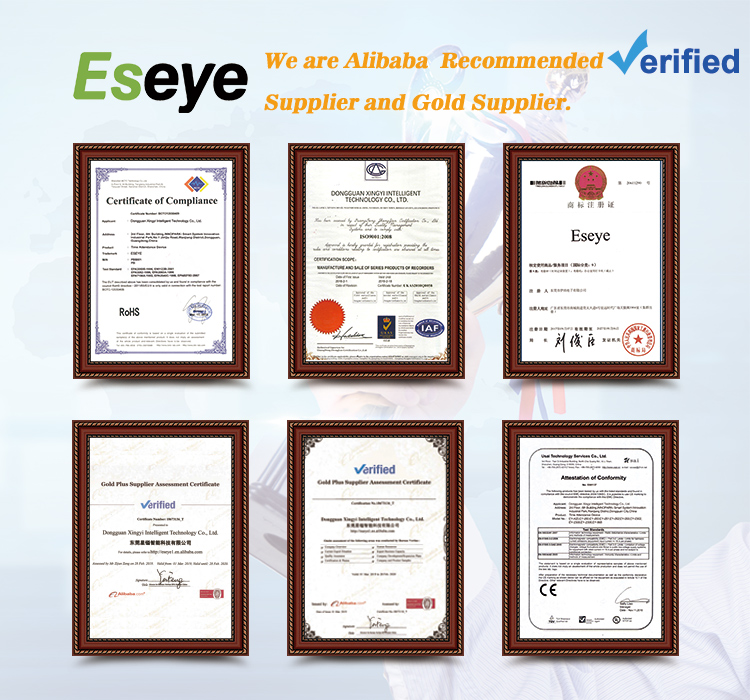 About Eseye
Dongguan Xingyi lntelligent Technology Co.,Ltd ,a professional manufacturer of biometric recognition and smart lock solutions including APP Smart Door Lock,Fingerprint Door Locks;Face Door Locks;Digital Door Locks;APP Hotel Lock,Cabinet locks; Electronic Door Locks;Fingerprint /Facial Acess Control& Time Attendance system.Also We Eseye have our own strong R&D team and devote the energy into developing high quality, newly patents, beautiful appearance, easily-assembled design ,long-term warranty and most-cost effective products.Each year We always try every effort to create intelligent and safe space with high quality to return our customer's trust and support. We Eseye Factory is qualified with certificates such as CE RoSH FCC ISO9001 and the 5S management rules in the production line to ensure the quality of finish products. To help customers promote values and realize dream is our mission.
Why Choose Us?
1.OEM/ODM ability. We are manufacturer with many experiences,can do OEM/ODM projects for clients.
2.Software/System superiority. More stable and compatible &easy to operate. We are not only selling the locks to clients, butalso providing the whole system solutions. Clients are free andrelaxed from our professional service.
3.Fast & easy communication. Our company boss and top
management are all involved in lock industry more than 10 years,quickly respond and reach to clients' need.
4.High quality products. We're confident that our product qualitycan stand the test even cooperating at the very first time.
5.Long-term development vision and great after-sales service.we cherish every sincere cooperation and provide 1 year warranty.
FAQ
Q1.Can you print customized logo on product or color box for my order?
A: Yes, we can do these for our client if the MOQ reach to 200pcs.

Q2.Can you do a sample for me?

A: Yes, sure. Shipping cost and sample are based on the buyer.

Q3.How long is your Warranty?

A: 1 year. We're not responsible for artificial & transportation damage.

Q4. What is your shipping method?

A: We'll choose the cheapest shipping way for all our clients via
DHL/UPs/TNT/Fedexlair shipment/sea shipment.
Q5.How can you assure your quality as you said?
A: We have full quality control measures for in our work shop.And we have aftersales service to support our client for software and other operation introduction.

lf any interest, please don't hesitate to contact our company Eseye , which will be astable & reliable supplier for you!
wholesale finger print machine/facial biometric supplier,OEM,factory,exporter
Due to there are so many different sorts of finger print machine or facial biometric locks sold on the market, it is a challenge thing to choose a right one for your home. We are professional smart lock supplier, to introduce the tips for you when pick a finger print machine lock.
Suggestion for choosing a finger print machine or facial biometric lock
Security risk
The first thing you need to take into consideration is whether the installation of finger print machine lock would affect the function of your security door. We must make sure that the finger print machine haven't potential security risk.
Price
The price on the market is differ at present, have high have low, common model fingerprint lock 1500-4000 yuan between, luxurious model some taller. In general, consumers need to compare the cost performance of products comprehensively according to their own needs and purchasing power. The general principle is that you get what you pay for. Especially to enter the industry to do dealer friends, more serious comparison, the best to the other side of the enterprise field visit.
Reliability
Reliability is the most important indicator of fingerprint lock, generally need more than a year of actual use will slowly stabilize, finalize the design. Consumers in the purchase of the best choice of main production fingerprint lock manufacturers. Such enterprises generally have better production experience. Research and development experience is the best stabilizing factor.
Universality
Finger print machine or facial biometric locks should be applied to most of the domestic security door (in line with the 2008 version of the security door national standard), less modification. A good fingerprint lock should take no more than 30 minutes to install. Otherwise, it is difficult for users to complete installation and maintenance. Good universal design can effectively reduce dealer inventory.
Material of locks
As the saying goes: You get what you pay for. When choosing and buying, we need to see product material. Mainstream material is given priority to with zinc alloy, also have part to use sheet iron, also some manufacturers appearance used plastic material in great quantities. At present, most manufacturers use cast iron as raw material for the lock body of key parts, and some use stainless steel. Specific material is seen even when user choose and buy. Different materials, safety and durability are different. Surface treatment, divided into electroplating, baking paint two. The latter has a good texture at first sight but wears easily. The latter is durable but has a high scrap rate and high manufacturing cost.
Intelligent
Some smart locks allow the users to add or delete password. And it should be very simple, the user does not have to memorize too many passwords and codes. High-performance fingerprint lock also has a video display system, user operation is more convenient.
Style
For the choice of lock style, people have their own preferences, this part of the bad verdict. Generally speaking, look at material and choose appearance and color. At present the lock body material on the market is given priority to with stainless steel and zinc alloy more, also have aluminium alloy, plastic. If it is the door must choose stainless steel or zinc alloy, if it is the bedroom and other inner room door, can be indifferent.
Our biometric finger print machine for locks is combined three unlocking way including password unlock, face unlock and card unlock. Try to provide more choice for you and your family members in case of forgetting password or finger print recognizing failure. If you are looking for a wholesale finger print machine/facial biometric supplier,OEM,factory,exporter, please feel free to contact us.