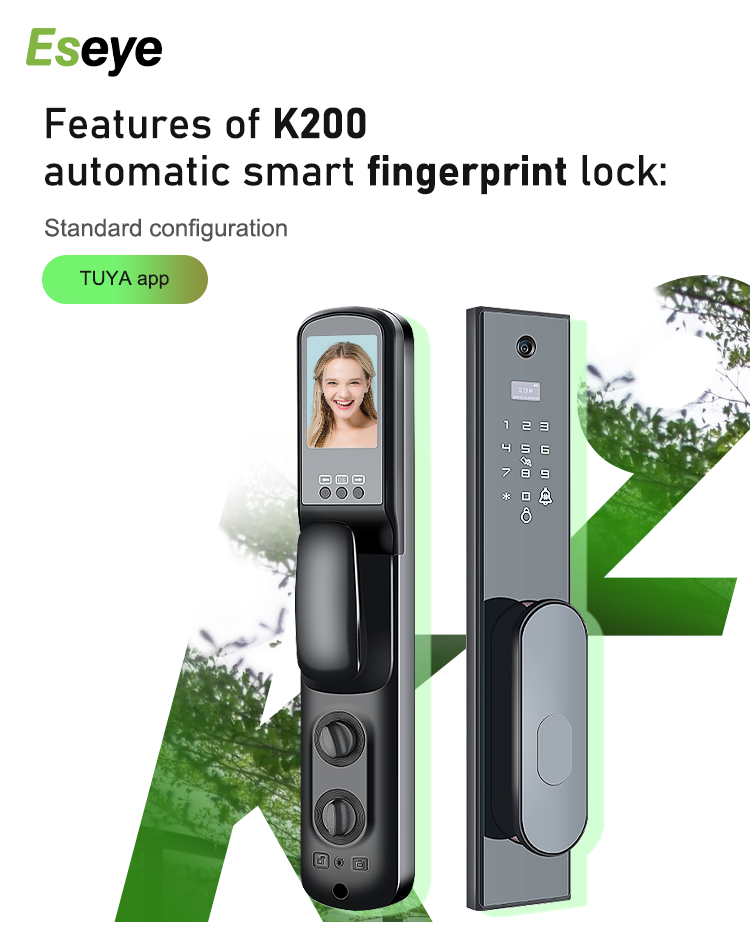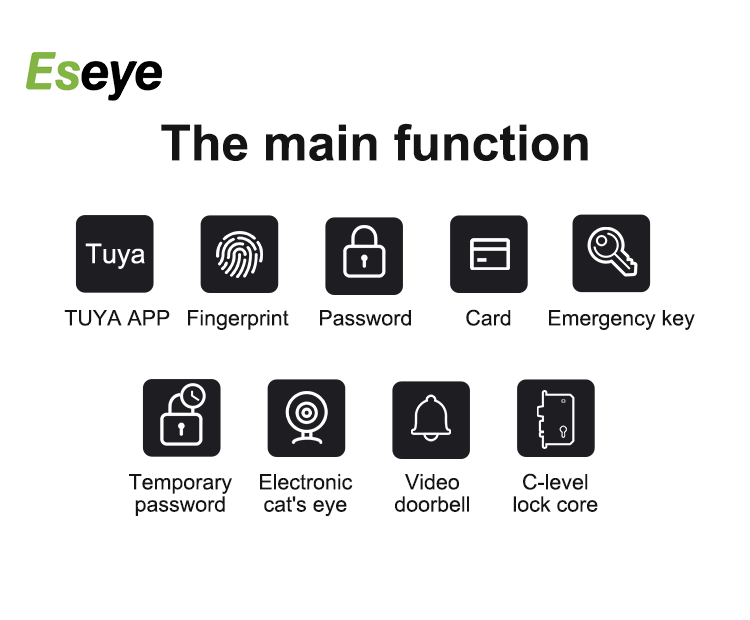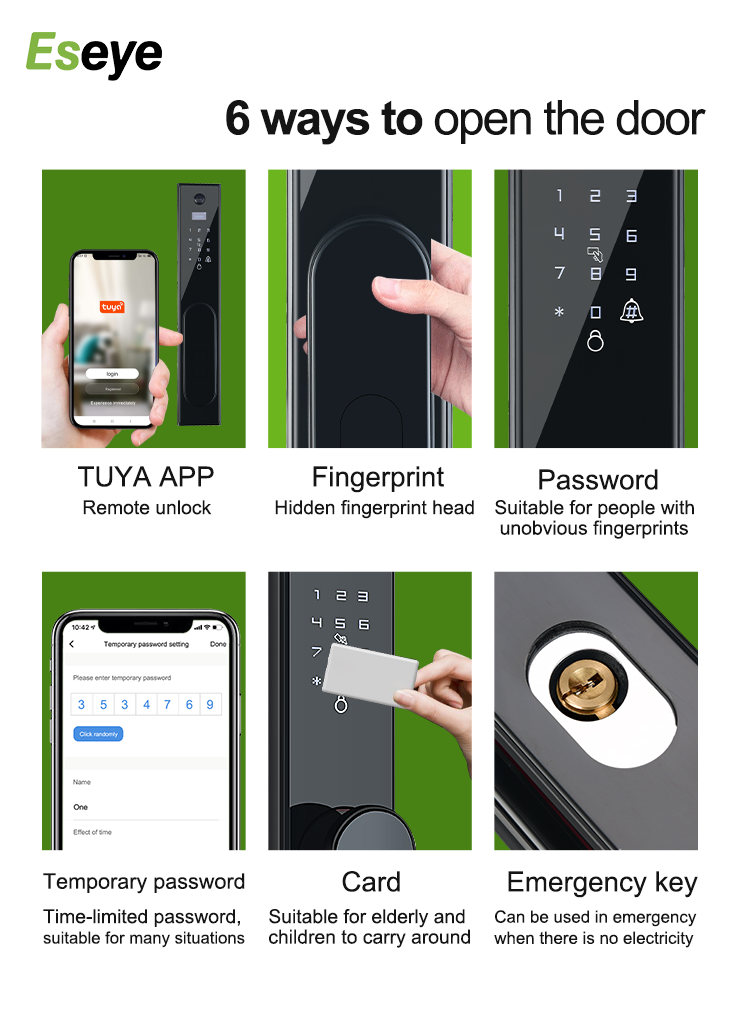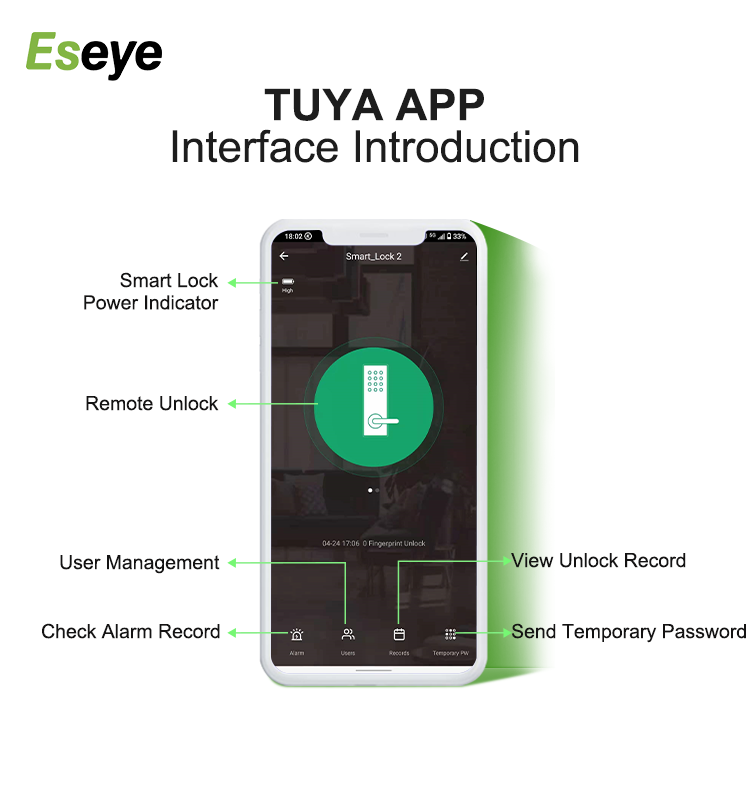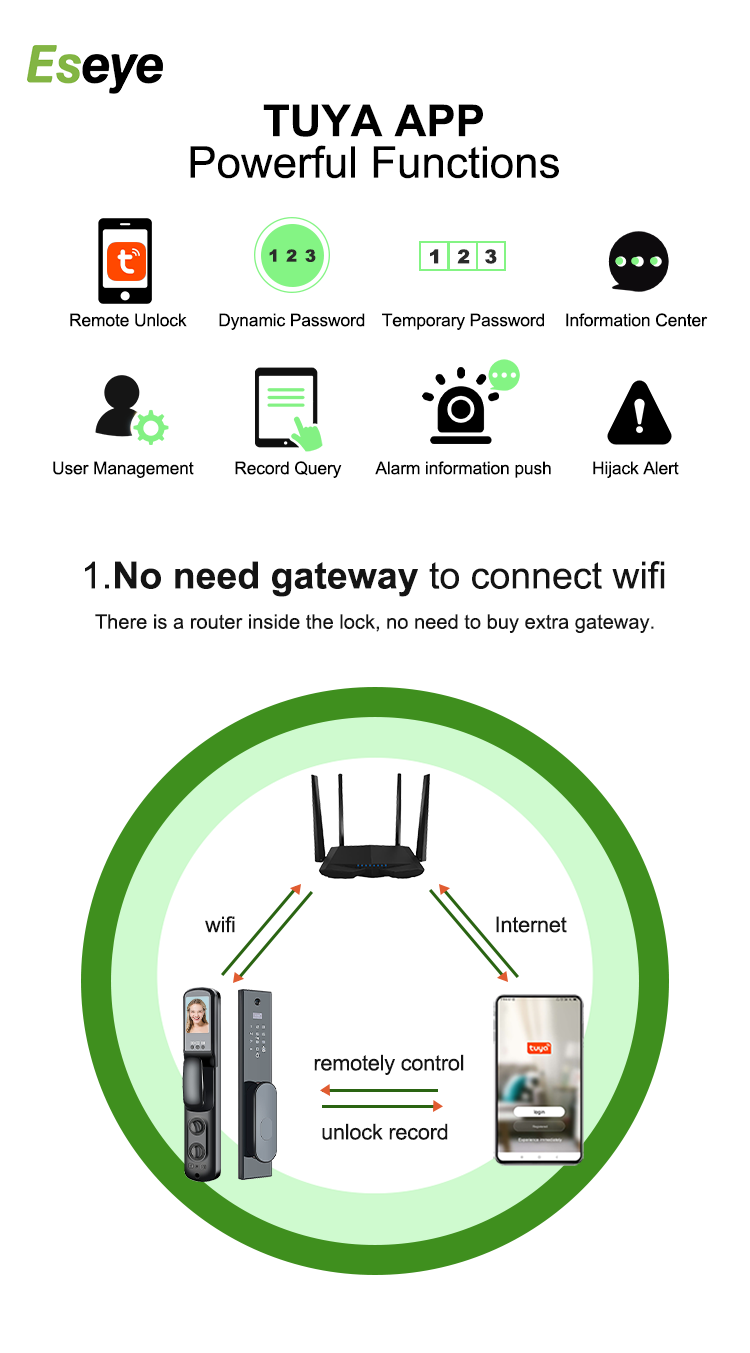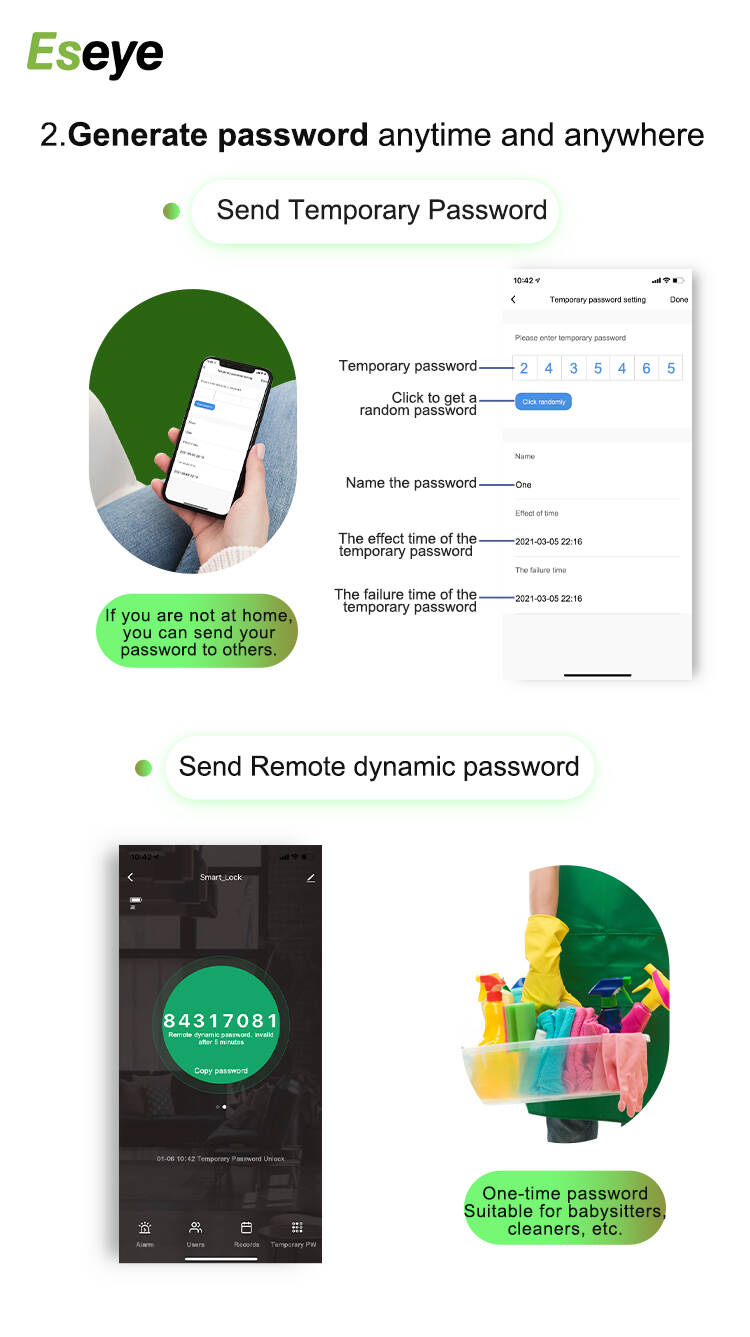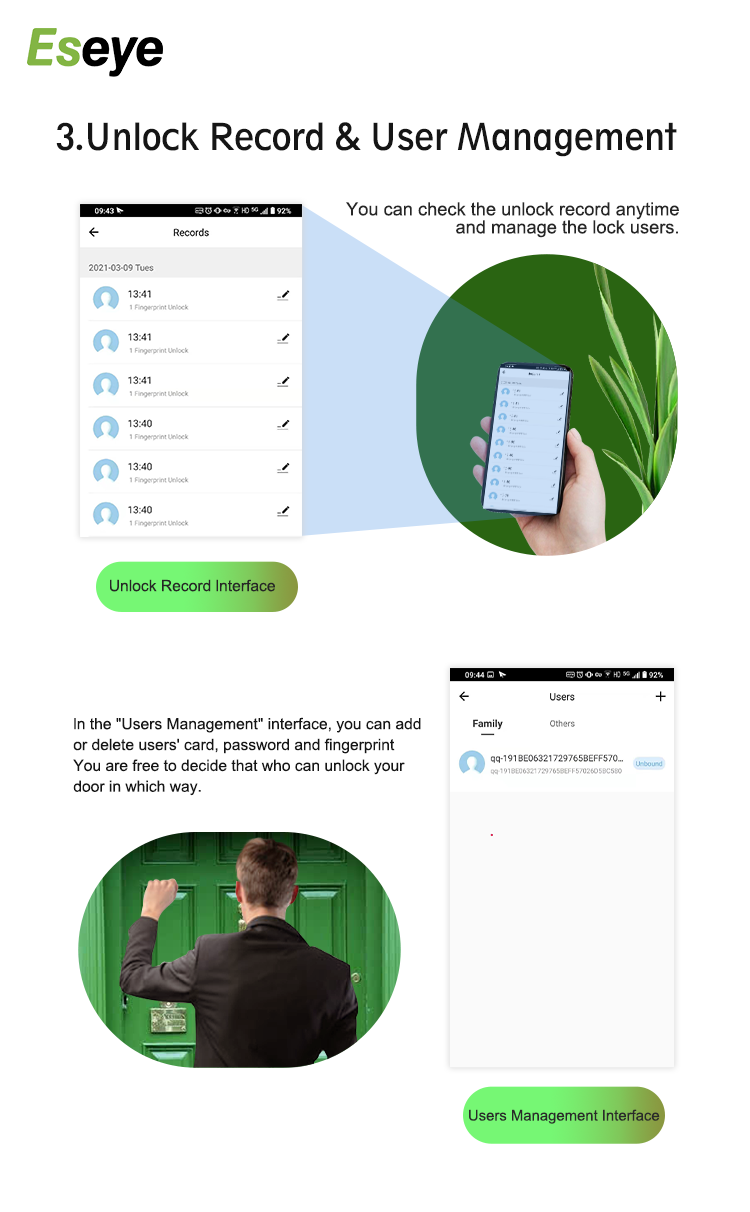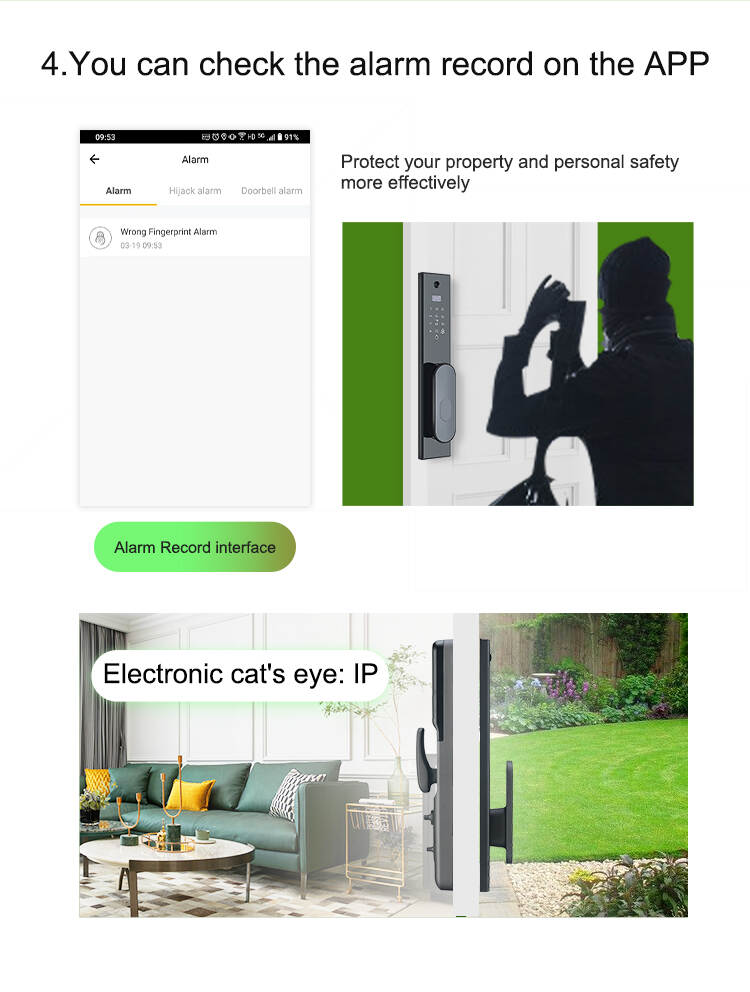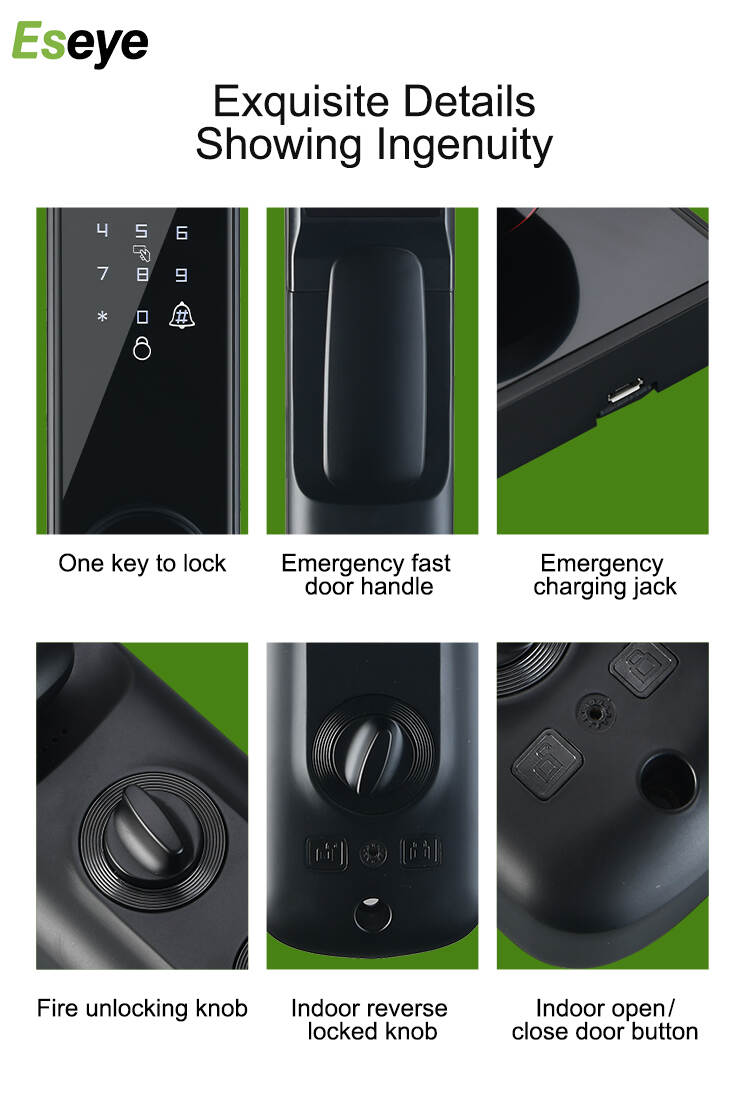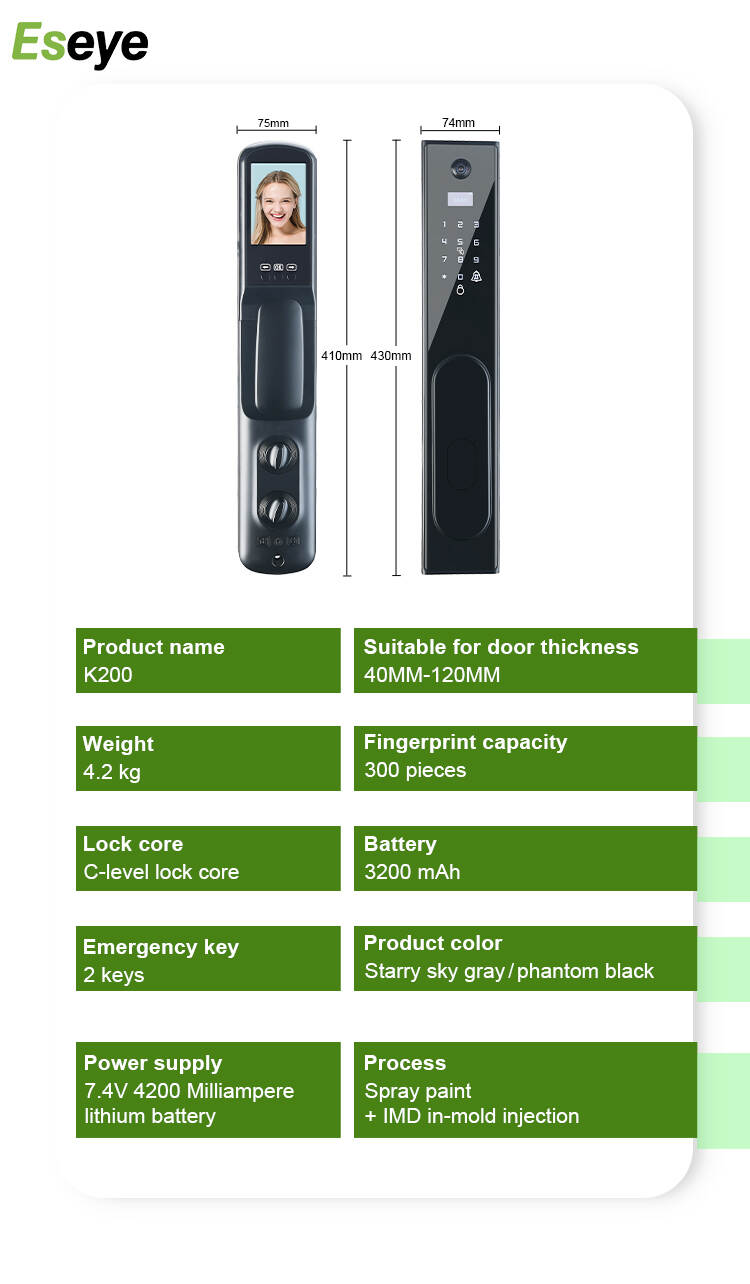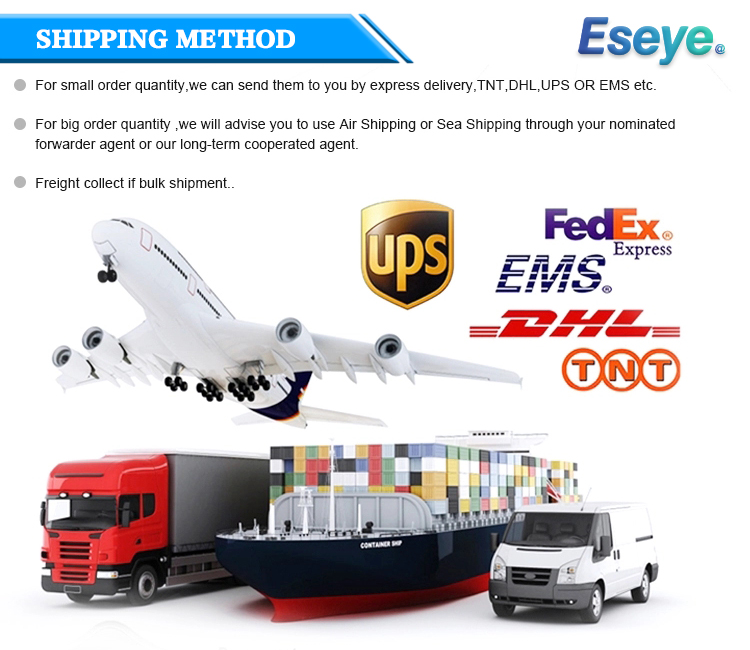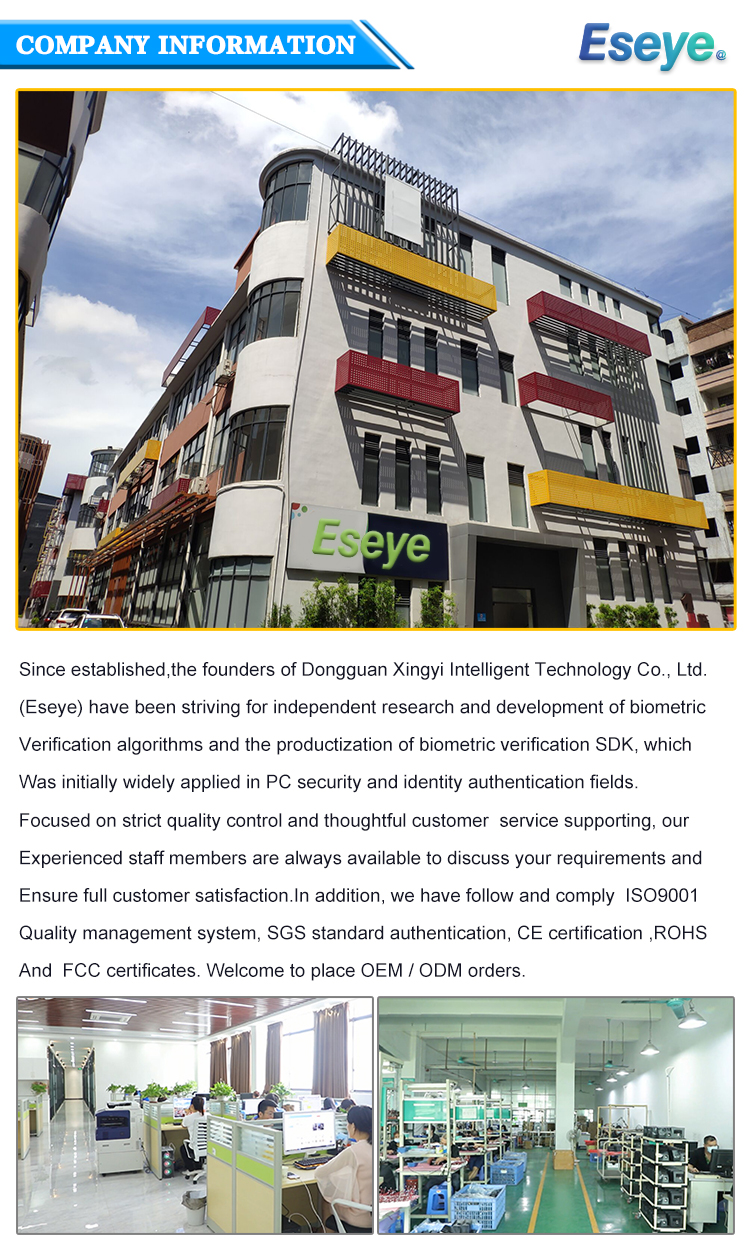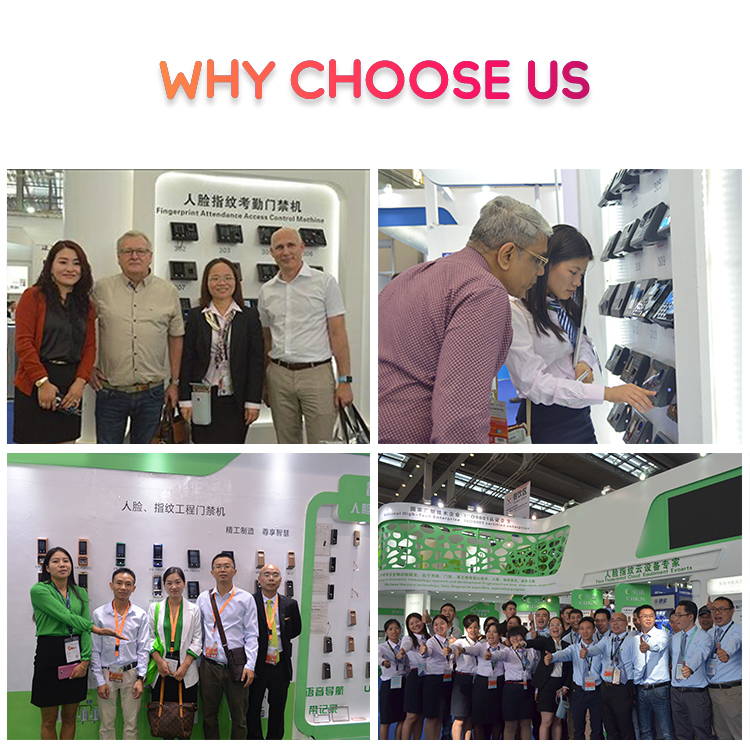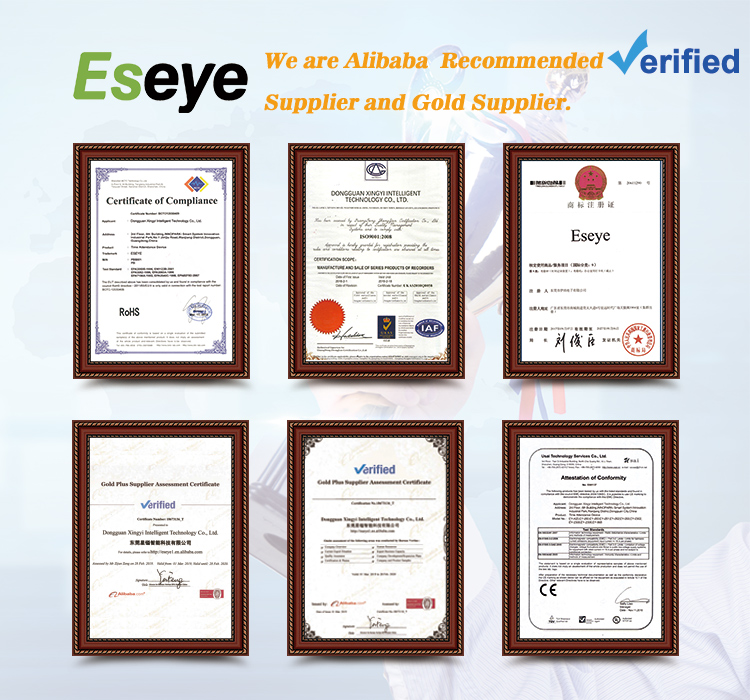 About Eseye
Dongguan Xingyi lntelligent Technology Co.,Ltd,a professional manufacturer of biometric recognition and smart lock solutions including APP Smart Door Lock, Fingerprint Door Locks; Face Door Locks; Digital Door Locks; APP Hotel Lock, Cabinet locks; Electronic Door Locks; Fingerprint / Facial Access Control & Time Attendance system. Also we Eseye have our own strong R&D team and devote the energy into developing high quality, newly patents, beautiful appearance, easily-assembled design, long-term warranty and most-cost effective products. Each year we always try every effort to create intelligent and safe space with high quality to return our customer's trust and support. We Eseye factory is qualified with certificates such as CE RoSH FCC ISO9001 and the 5S management rules in the production line to ensure the quality of finish products. To help customers promote values and realize dream is our mission.
Why Choose Us?

1. OEM/ODM ability. We are manufacturer with many experiences, can do OEM/ODM projects for clients.

2. Software/System superiority. More stable and compatible &easy to operate. We are not only selling the locks to clients, butalso providing the whole system solutions. Clients are free andrelaxed from our professional service.

3. Fast & easy communication. Our company boss and top management are all involved in lock industry more than 10 years, quickly respond and reach to clients' need.

4. High quality products. We're confident that our product qualitycan stand the test even cooperating at the very first time.
5. Long-term development vision and great after-sales service. We cherish every sincere cooperation and provide 1 year warranty.
FAQ

Q1.Can you print customized logo on product or color box for my order?
A: Yes, we can do these for our client if the MOQ reach to 200pcs.

Q2.Can you do a sample for me?

A: Yes, sure. Shipping cost and sample are based on the buyer.

Q3.How long is your Warranty?

A: 1 year. We're not responsible for artificial & transportation damage.

Q4. What is your shipping method?

A: We'll choose the cheapest shipping way for all our clients via
DHL/UPs/TNT/Fedexlair shipment/sea shipment.
Q5.How can you assure your quality as you said?
A: We have full quality control measures for in our work shop. And we have aftersales service to support our client for software and other operation introduction.

lf any interest, please don't hesitate to contact our company Eseye, which will be astable & reliable supplier for you!
In recent years, smart home began to explode. Smart door lock is one of the most obvious experience improvement, and it is also deeply loved by modern home users. Now let's share how to select smart door locks. Welcome to exchange and discuss.
Basic selection principles
Try to select the electronic door lock with class B or above lock cylinder. Now there are electronic door locks with Class C lock cylinder on the market. The higher the level of the lock cylinder, the longer it takes to be cracked.
At present, the grade beyond grade B and above can not be found in the national standard. These standards are mainly the specifications formulated by some enterprises, and the national standard is needed to standardize and unify in the later stage. But for now, it's right to buy something higher.
The physical lock hole shall be located on the front of the electronic door lock rather than at the bottom. The physical lock hole at the bottom may be a false lock cylinder, and the anti-theft level is general.
The random password function is to randomly appear several digits when unlocking. You press them and enter the correct password, so that the fingerprints left are more uniform and not easy to guess.
If you are worried about being seen by people nearby when entering the password, you can choose an electronic door lock with virtual password function.
As long as the correct password combination is included in the input string of numbers, the door can be opened no matter whether the correct password is at the beginning, middle or end, so that it is not so easy for the other party to write down such a long string of numbers, and the fingerprint distribution is also very uniform.
Before purchasing electronic door locks, be sure to communicate with customer service. Each smart door lock may have restrictions on the doors that can be installed, regardless of material or size. Therefore, before buying, you must not be self righteous and place orders blindly. Only by cooperating with customer service to complete various information collection can you buy the most appropriate smart door lock.
Other precautions
At present, there are many smart locks that can be connected to the Internet, but the connection methods are different. The most familiar one is WiFi connection, but the disadvantage of WiFi connection is that it is not safe and easy to crack. The door lock is a thing with extremely high security requirements, so it is recommended that if you want to buy a networked smart door lock, you'd better avoid products connected through WiFi.
If the electronic door lock cannot be opened, you can use an external battery or physical key to open the door, or contact the manufacturer's customer service.
However, in most cases, the electronic door lock is relatively stable. As long as the brand is reliable, the failure rate is relatively low. Generally, it can't be opened. The most likely case is that the battery is dead.
Changing the battery or charging the electronic door lock can take one year or more. If the door lock is running out of power, you will be prompted to replace the battery or charge each time you use it. Even if there is no electricity at all, most electronic door locks can use external batteries to temporarily power the door.
The rechargeable electronic door lock can be directly connected to the external mobile power supply to start the door lock. If the battery type electronic door lock is out of power and the battery cannot be replaced temporarily, you can go to the supermarket to buy a 9V battery, find the interface, go up to start the electronic door lock, and enter the password to unlock it.
If you need to contact the manufacturer's customer service, generally the electronic door lock is broken. You need to contact the master to solve it.
Now many smart door locks have a variety of unlocking methods. In addition to the most conventional password input, there are fingerprint identification, NFC unlocking, bracelet unlocking, etc. These unlocking methods can give you more choices and better experience. The number of unlocking methods will not affect the security.
No matter what lock is installed, it is recommended to install a cat's eye protector. In essence, as long as the door has a keyhole or cat's eye, the thief has a way to open your door.
We are professional wholesale Digital Smart Door Locks/digital door lock supplier, OEM, factory, exporter,


there are nice and high-quality products for sale. Any interests, welcome to contact us.