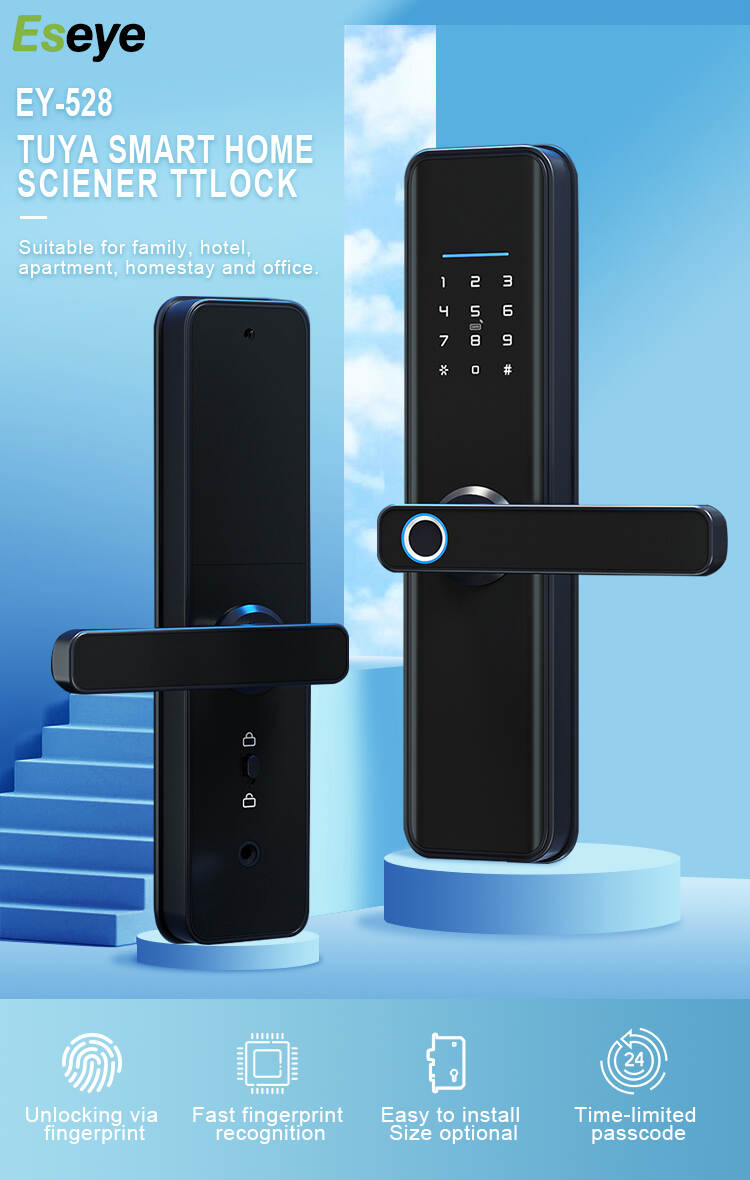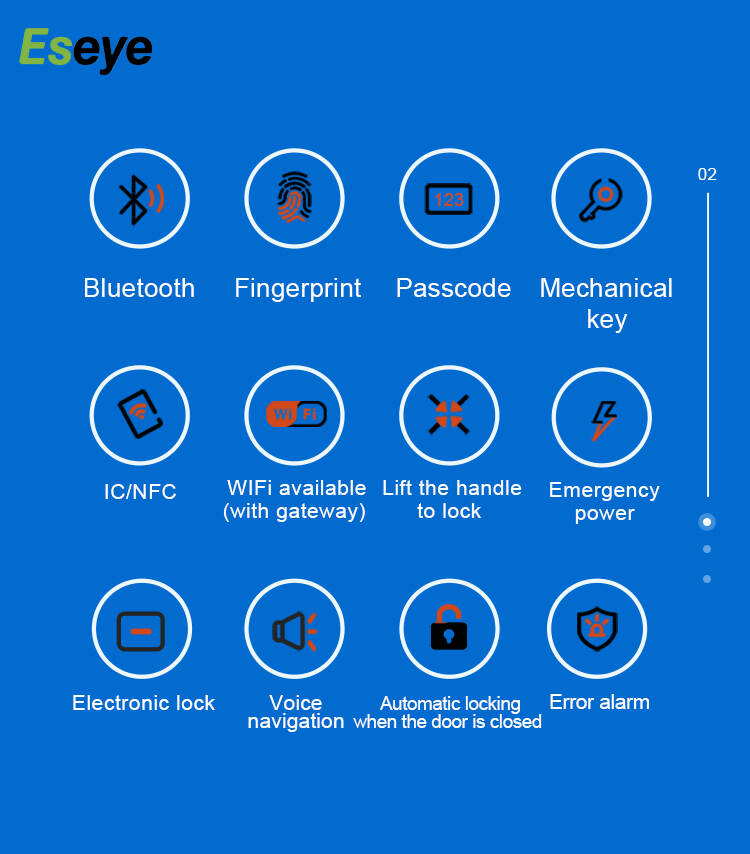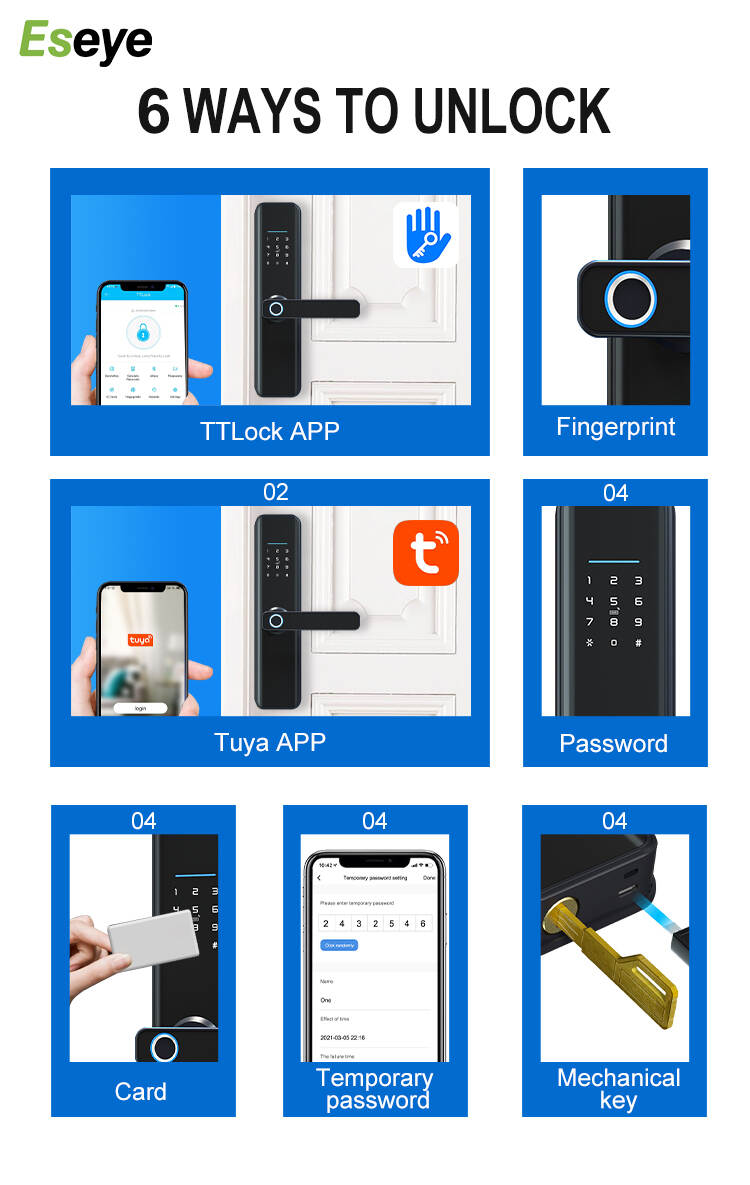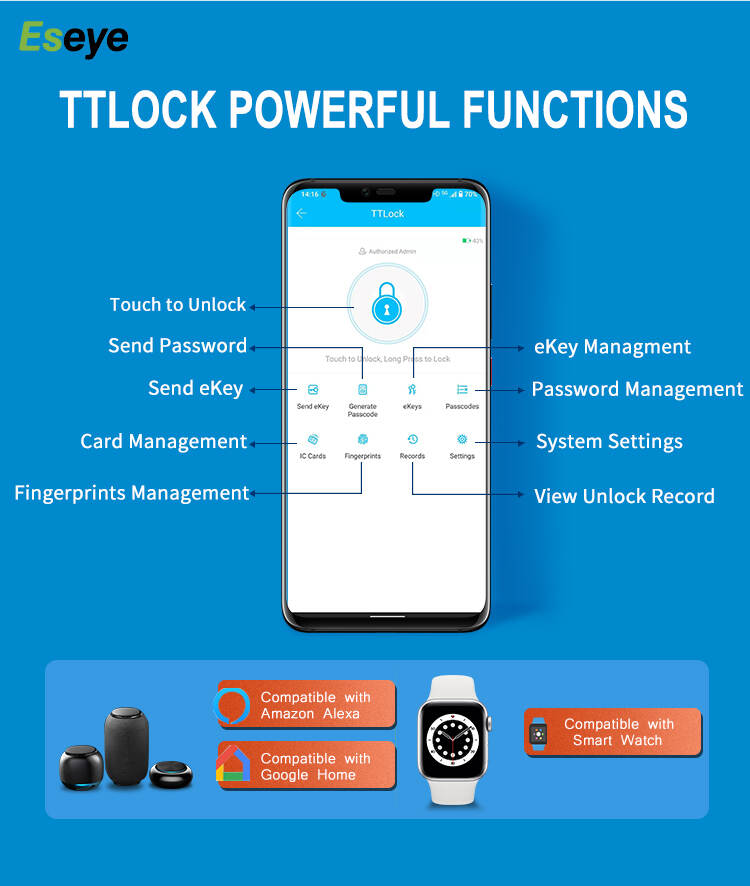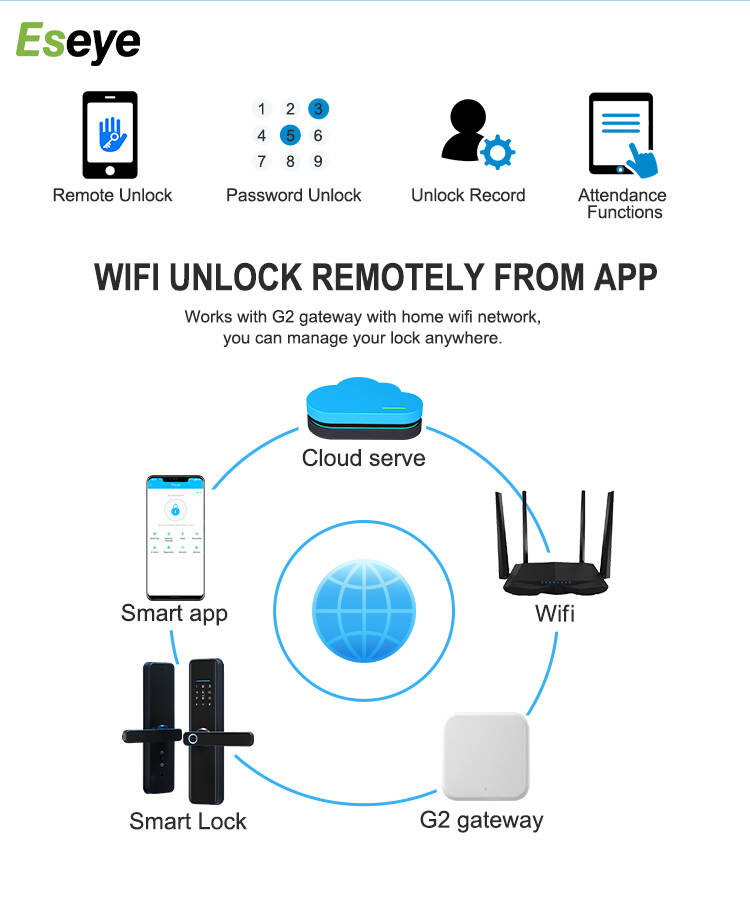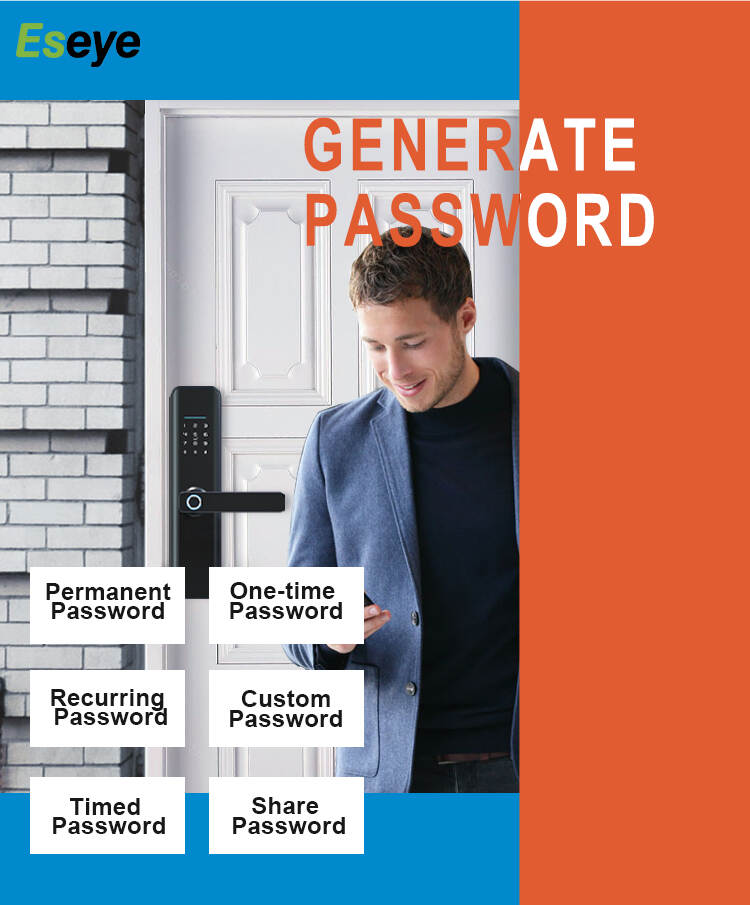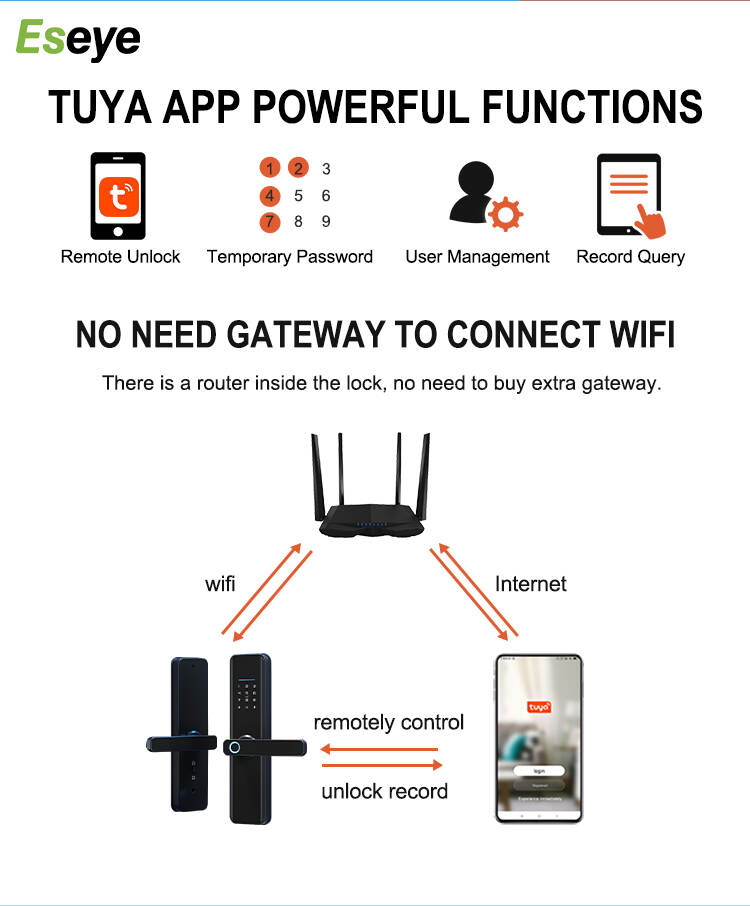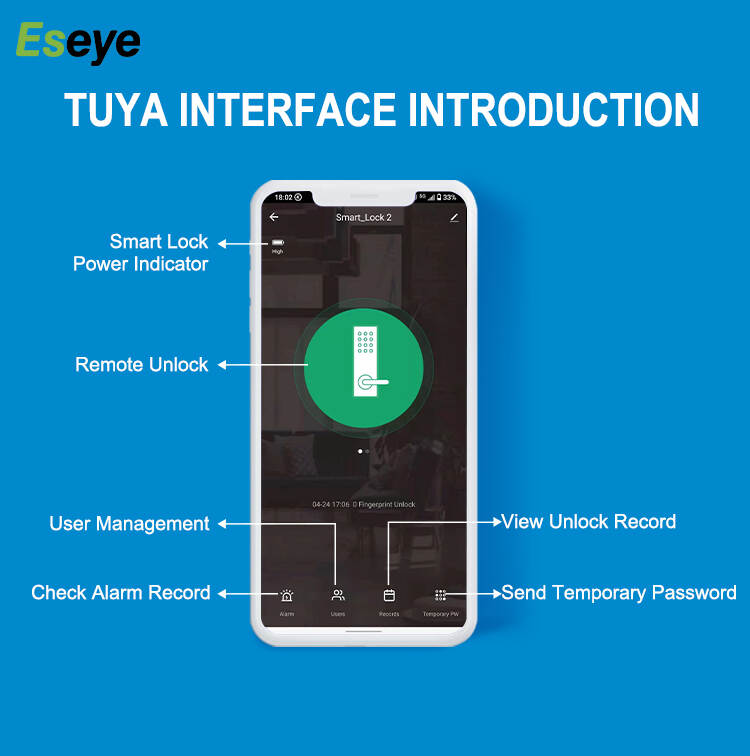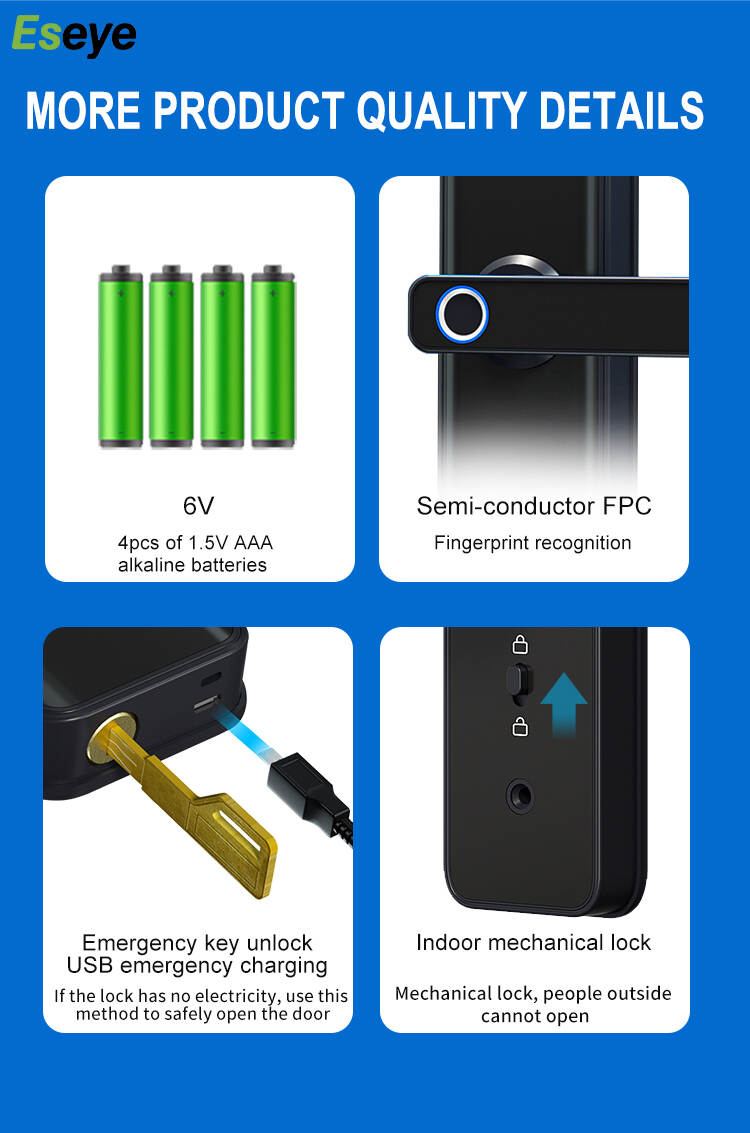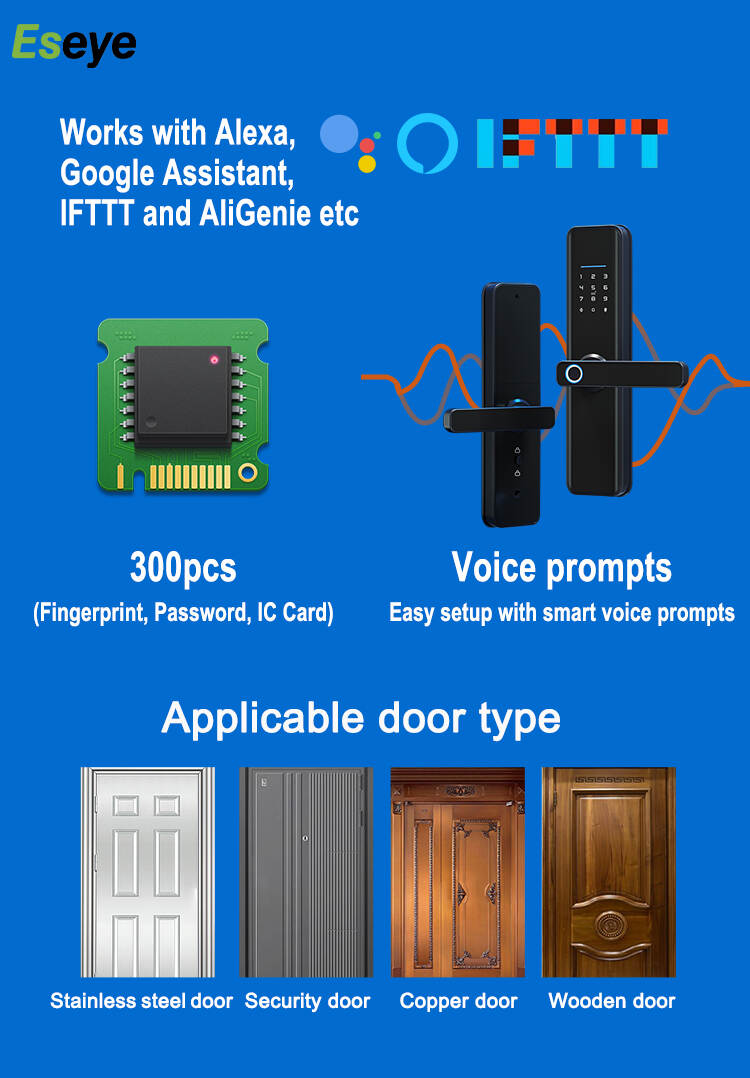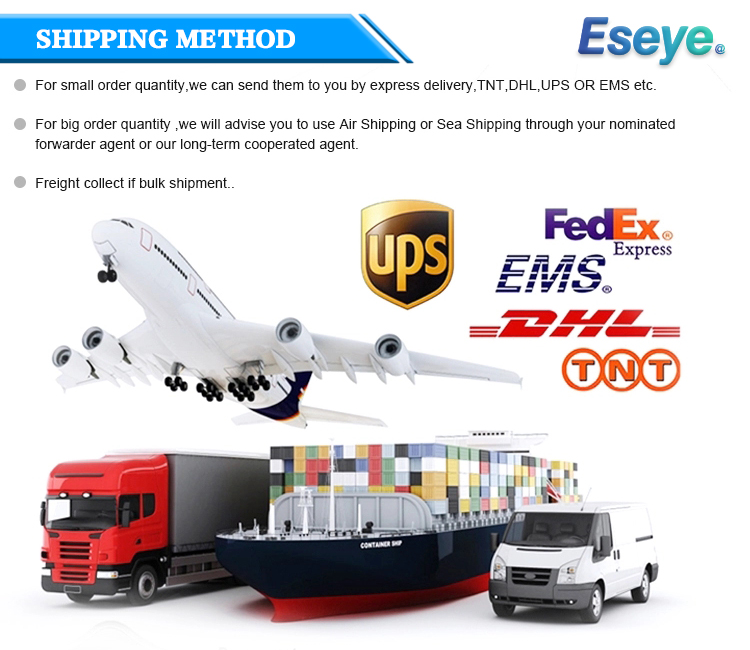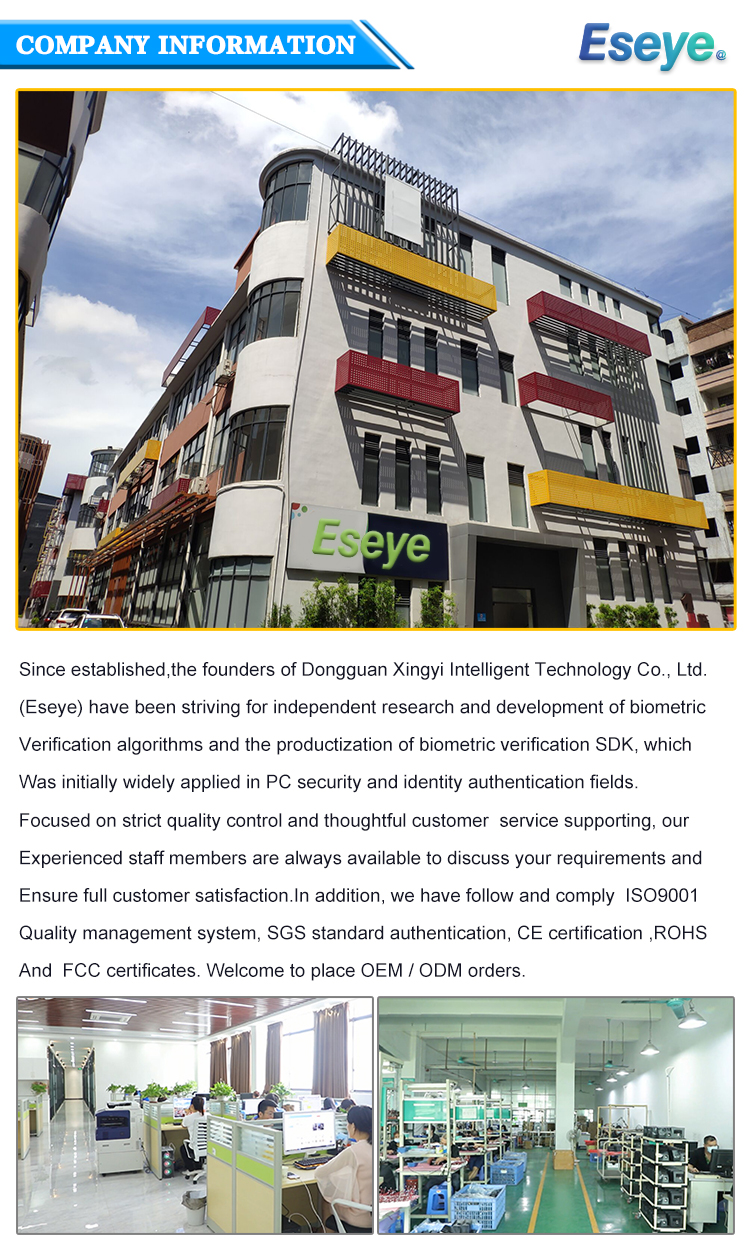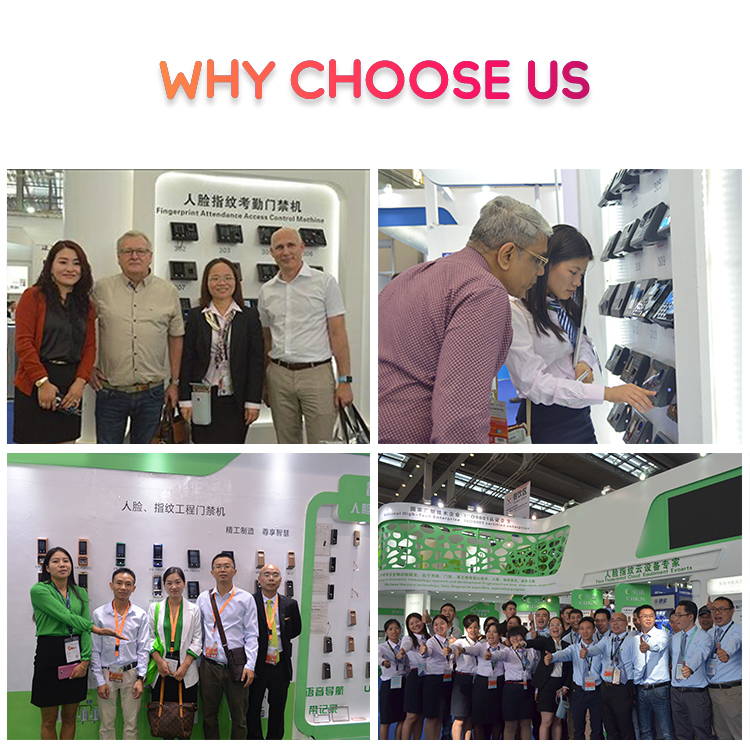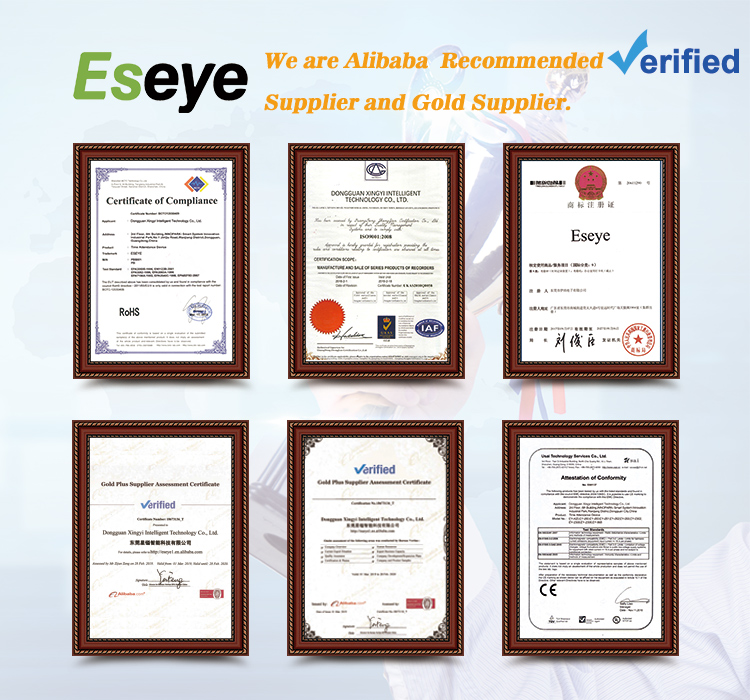 wholesale Waterproof Automatic Biometric Locks/Automatic door lock supplier,OEM,factory,exporter
With the advent of the smart era, smart home products have begun to replace traditional home devices, and waterproof automatic biometric locks are one of them. The door can be opened without a key, and the traditional key is replaced by a mobile phone. The keys are all in the mobile phone. Smart door locks can indeed bring great convenience to people's lives. What are its other advantages?
Features and benefits of smart door lock
Security:
In the usual security environment of a residential area, the door lock handle opening method cannot ensure the safety performance. It is easy to drill a small hole from the door and then use the steel wire rolling handle to open the door. The recently released smart locks have patented technical guarantees. The safety handle button is added to the indoor handle setting. You need to press and hold the safety handle button to roll the handle door to open, bringing a safer application environment. (At the same time, according to the needs of the user, after a brief operation, this function can be selectively set.)
The usual fingerprint combination lock has the risk of password leakage. Recent smart locks also have the function of a virtual code, that is, before or after the registered code, you can enter any number as a virtual code, which can effectively avoid the leakage of the registered code.
The recent smart lock will automatically appear when the palm touches the screen, and will automatically lock in 3 minutes. Whether the password has been set up, whether the door lock is now open or closed, the password or the number of door cards registered, there is also a battery replacement prompt, a warning that the bolt is blocked, and low voltage conditions are displayed on the screen, smart and smart control.
Convenience:
Generally, the fingerprint lock is not convenient when using password/fingerprint registration and other functions, especially when used by the elderly and children. The recently released smart lock can open its common voice prompt function, making the operation more concise and easy to understand.
The smart locks of my country's top ten lock brands are different from the usual mechanical locks. They have an active electronic sensor confirmation system, which will actively sense that the door is closed and the system will automatically lock. Smart locks can pass fingerprints, touch screens, and card open door locks.
The traditional mechanical lock is not particularly concerned about its appearance. Today's smart locks are not only suitable for everyone's taste from the appearance of the plan, but also invented a smart lock with the same smart feeling as Apple. Intelligent locks are now quietly listed.
Security: The recent smart lock is different from the previous method of opening first and then scanning. The scanning method is very simple. You can scan from top to bottom by placing your finger on the top of the scanning place, without pressing your finger on the scanning place. The scanning method also reduces fingerprint residues, greatly reduces the possibility of fingerprints being copied, and is safe and exclusive.
About Eseye
Dongguan Xingyi lntelligent Technology Co.,Ltd ,a professional manufacturer of biometric recognition and smart lock solutions including APP Smart Door Lock,Fingerprint Door Locks;Face Door Locks;Digital Door Locks;APP Hotel Lock,Cabinet locks; Electronic Door Locks;Fingerprint /Facial Acess Control& Time Attendance system.Also We Eseye have our own strong R&D team and devote the energy into developing high quality, newly patents, beautiful appearance, easily-assembled design ,long-term warranty and most-cost effective products.Each year We always try every effort to create intelligent and safe space with high quality to return our customer's trust and support. We Eseye Factory is qualified with certificates such as CE RoSH FCC ISO9001 and the 5S management rules in the production line to ensure the quality of finish products. To help customers promote values and realize dream is our mission.
Why Choose Us?
1.OEM/ODM ability. We are manufacturer with many experiences,can do OEM/ODM projects for clients.
2.Software/System superiority. More stable and compatible &easy to operate. We are not only selling the locks to clients, butalso providing the whole system solutions. Clients are free andrelaxed from our professional service.
3.Fast & easy communication. Our company boss and top
management are all involved in lock industry more than 10 years,quickly respond and reach to clients' need.
4.High quality products. We're confident that our product qualitycan stand the test even cooperating at the very first time.
5.Long-term development vision and great after-sales service.we cherish every sincere cooperation and provide 1 year warranty.
FAQ
Q1.Can you print customized logo on product or color box for my order?
A: Yes, we can do these for our client if the MOQ reach to 200pcs.

Q2.Can you do a sample for me?

A: Yes, sure. Shipping cost and sample are based on the buyer.

Q3.How long is your Warranty?

A: 1 year. We're not responsible for artificial & transportation damage.

Q4. What is your shipping method?

A: We'll choose the cheapest shipping way for all our clients via
DHL/UPs/TNT/Fedexlair shipment/sea shipment.
Q5.How can you assure your quality as you said?
A: We have full quality control measures for in our work shop.And we have aftersales service to support our client for software and other operation introduction.

lf any interest, please don't hesitate to contact our company Eseye , which will be a stable & reliable supplier for you!