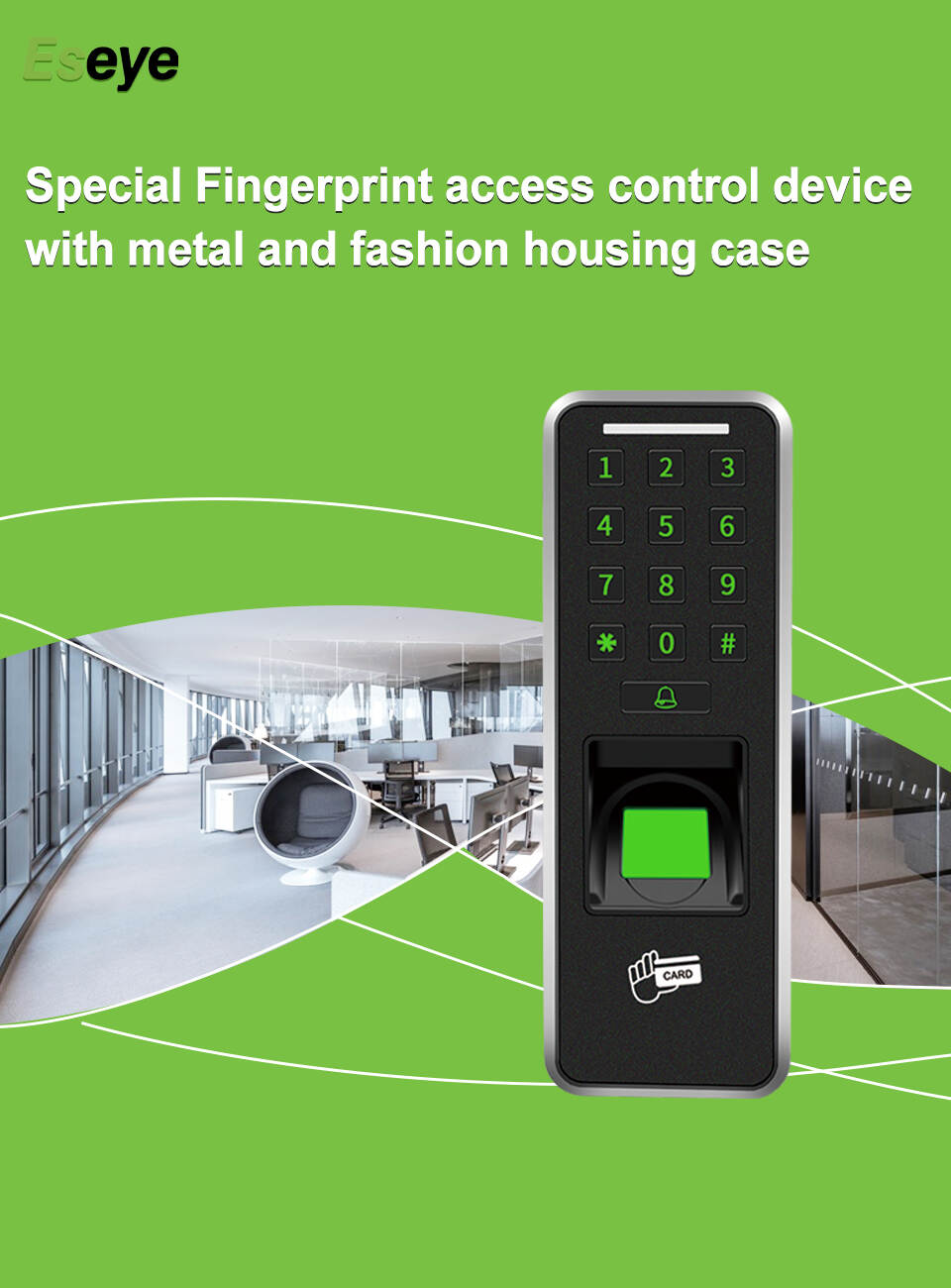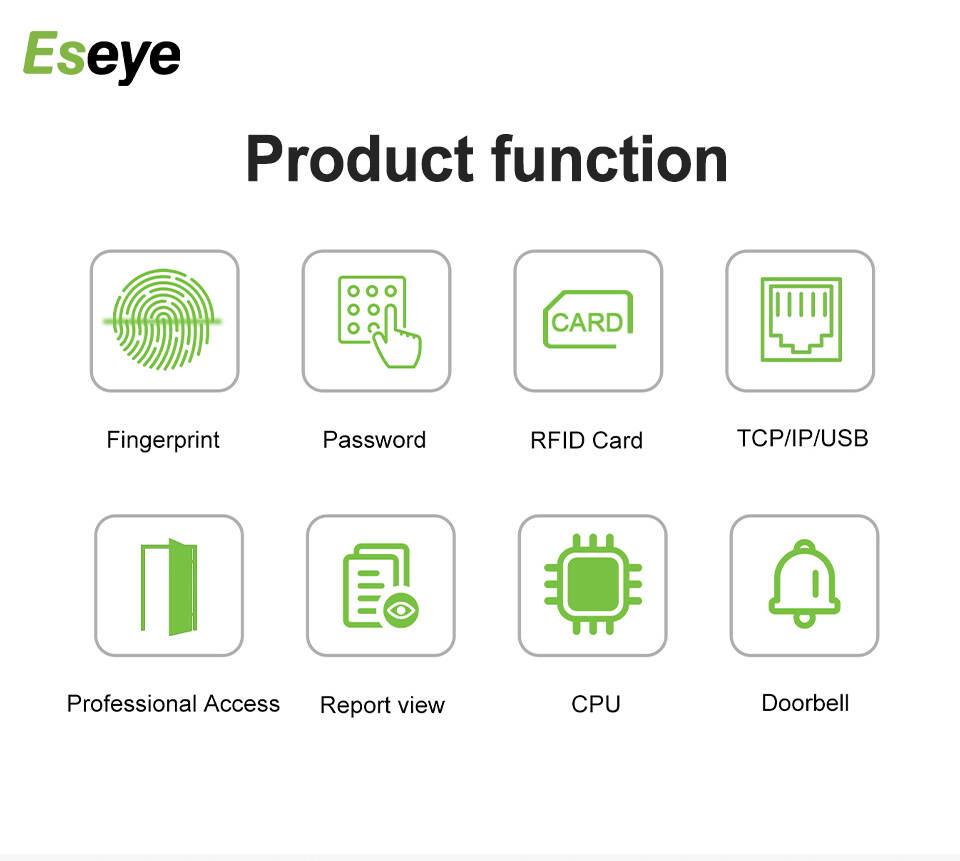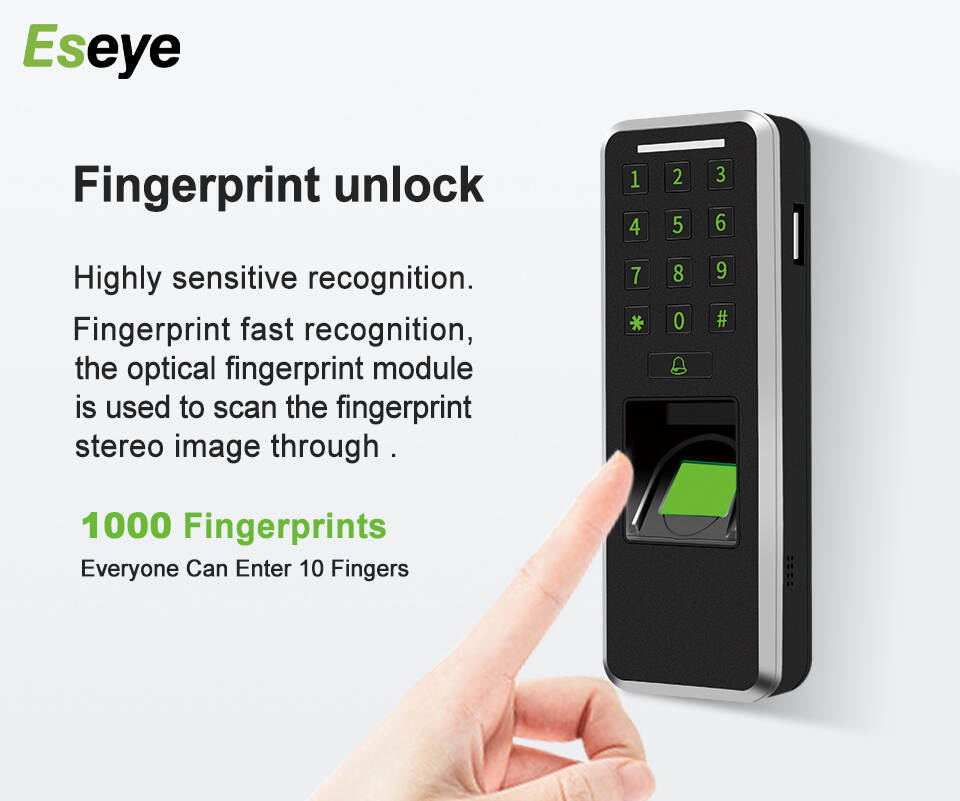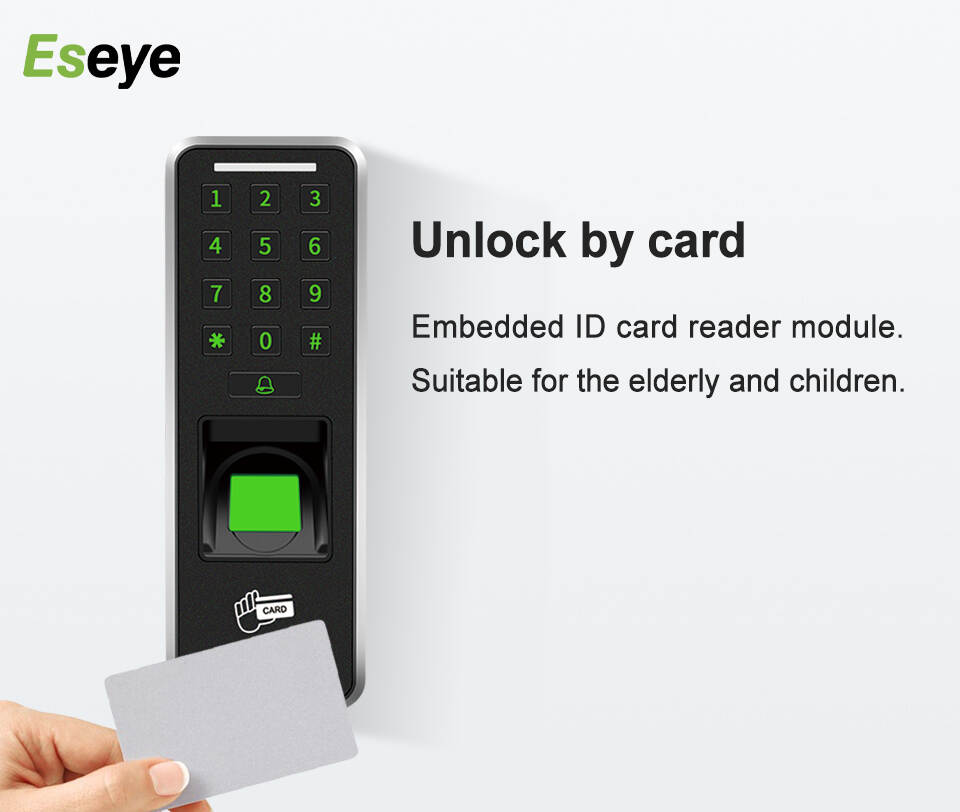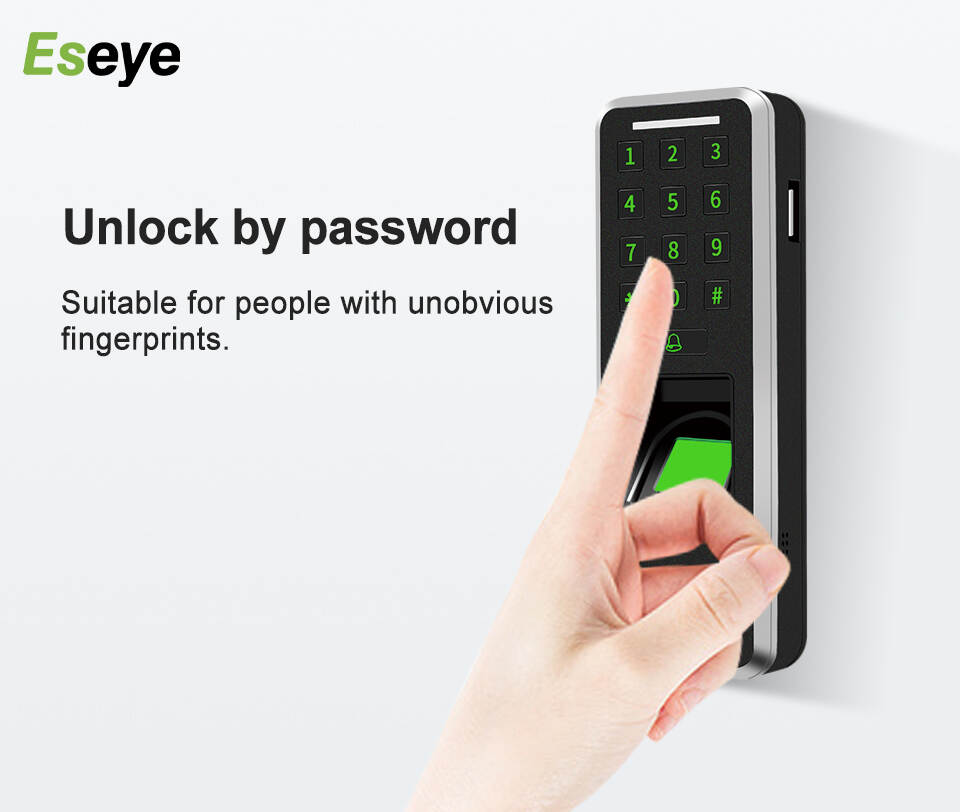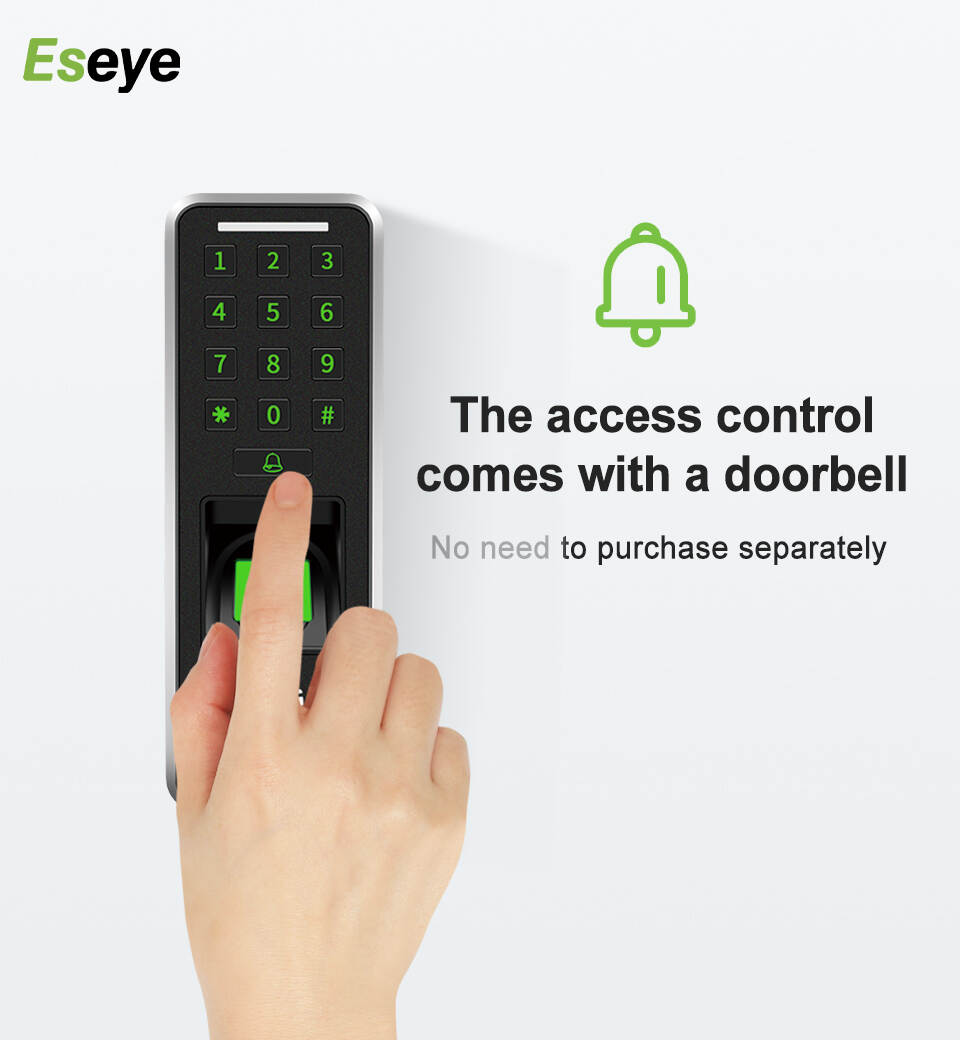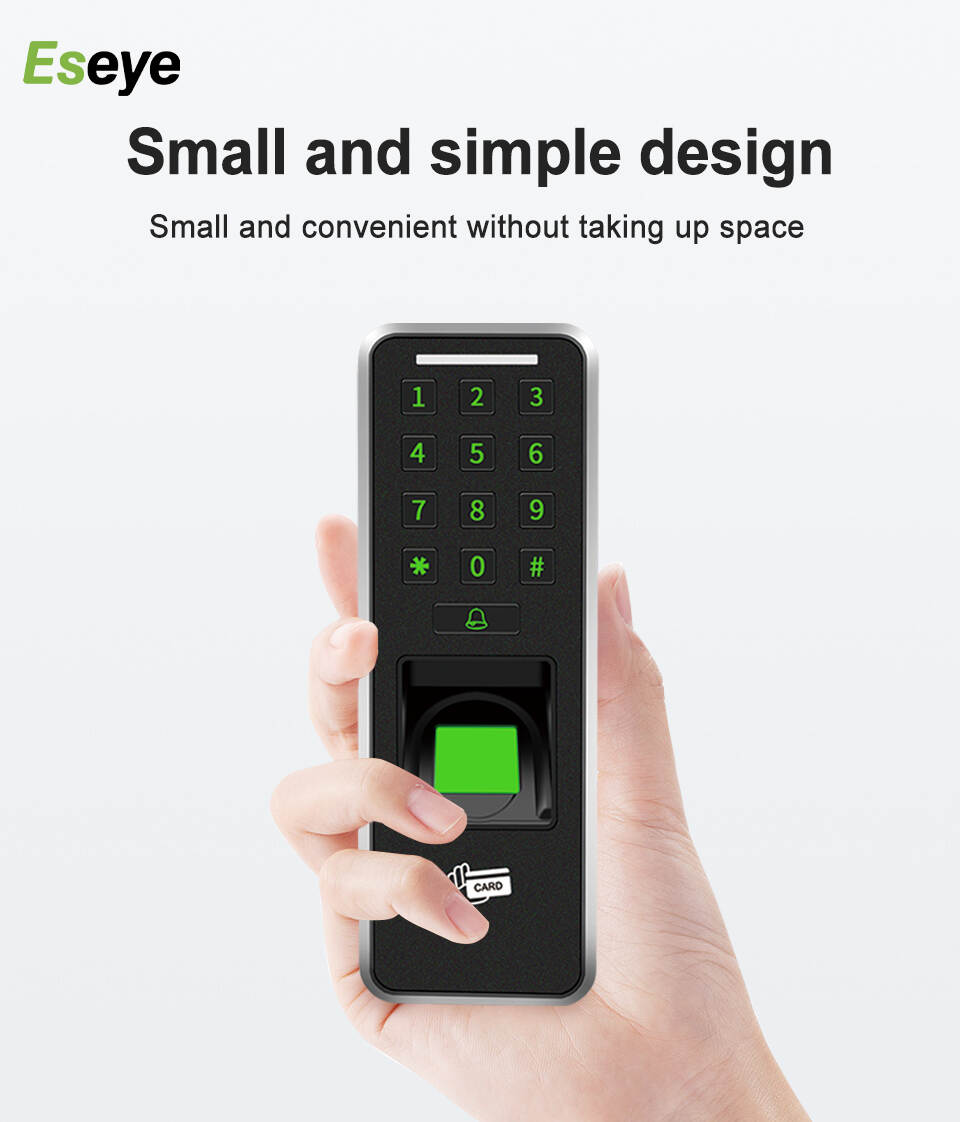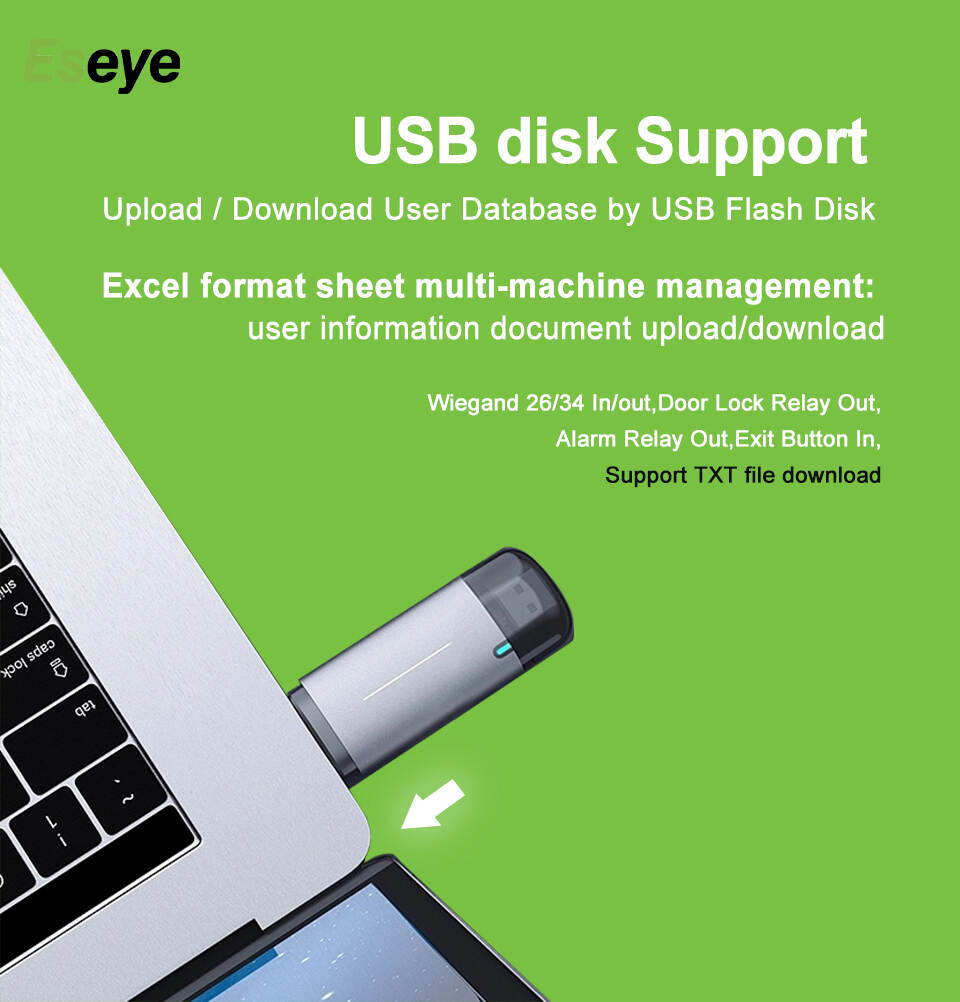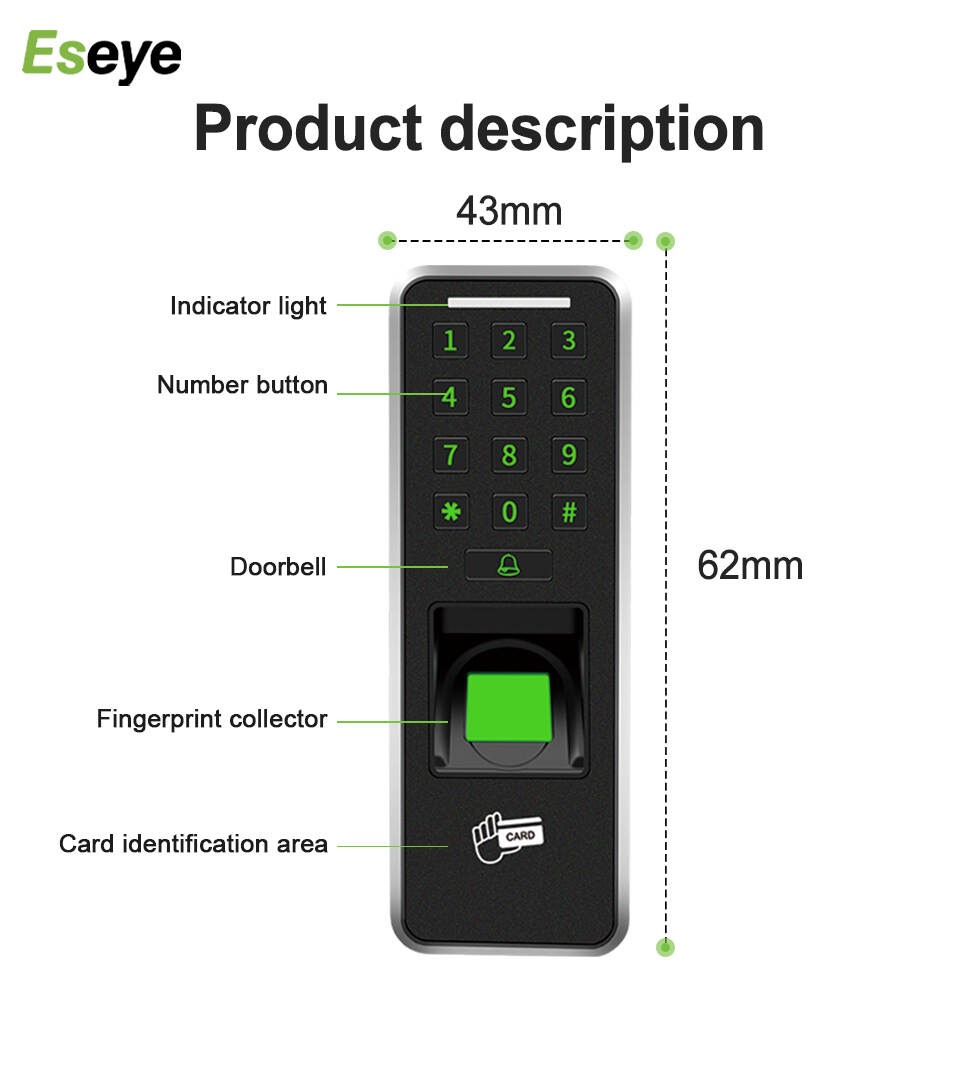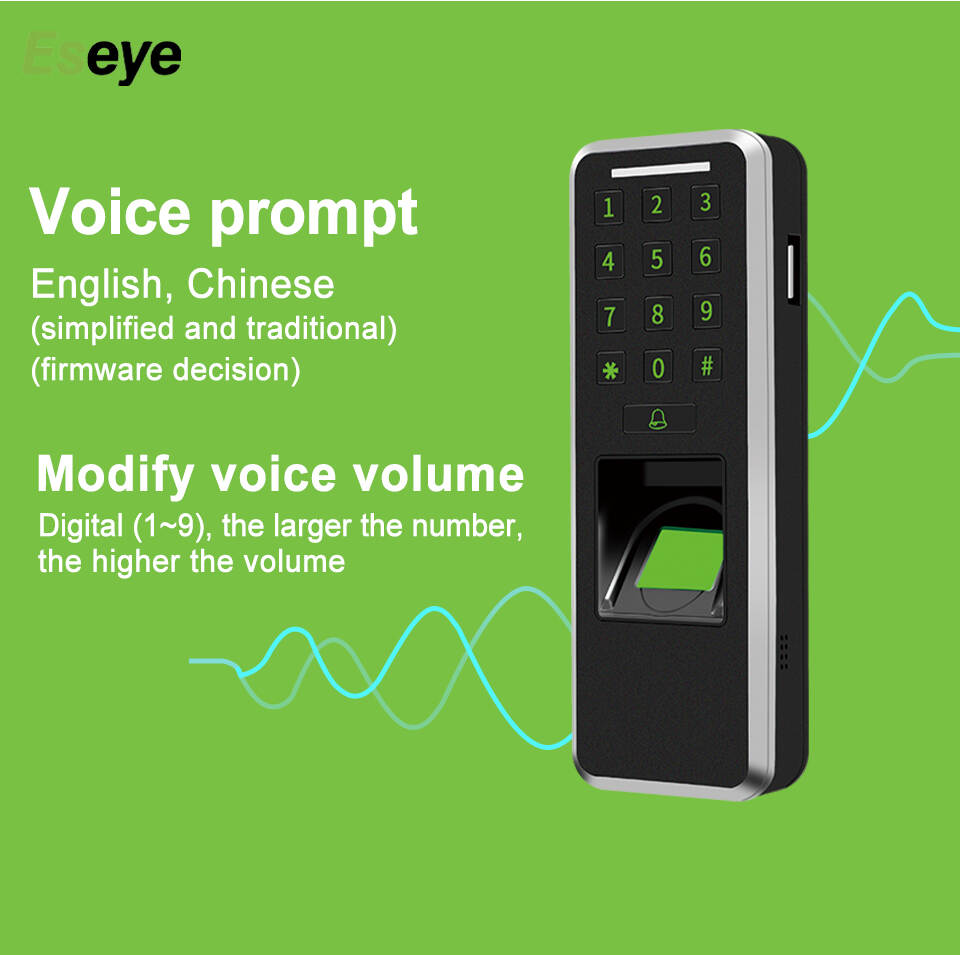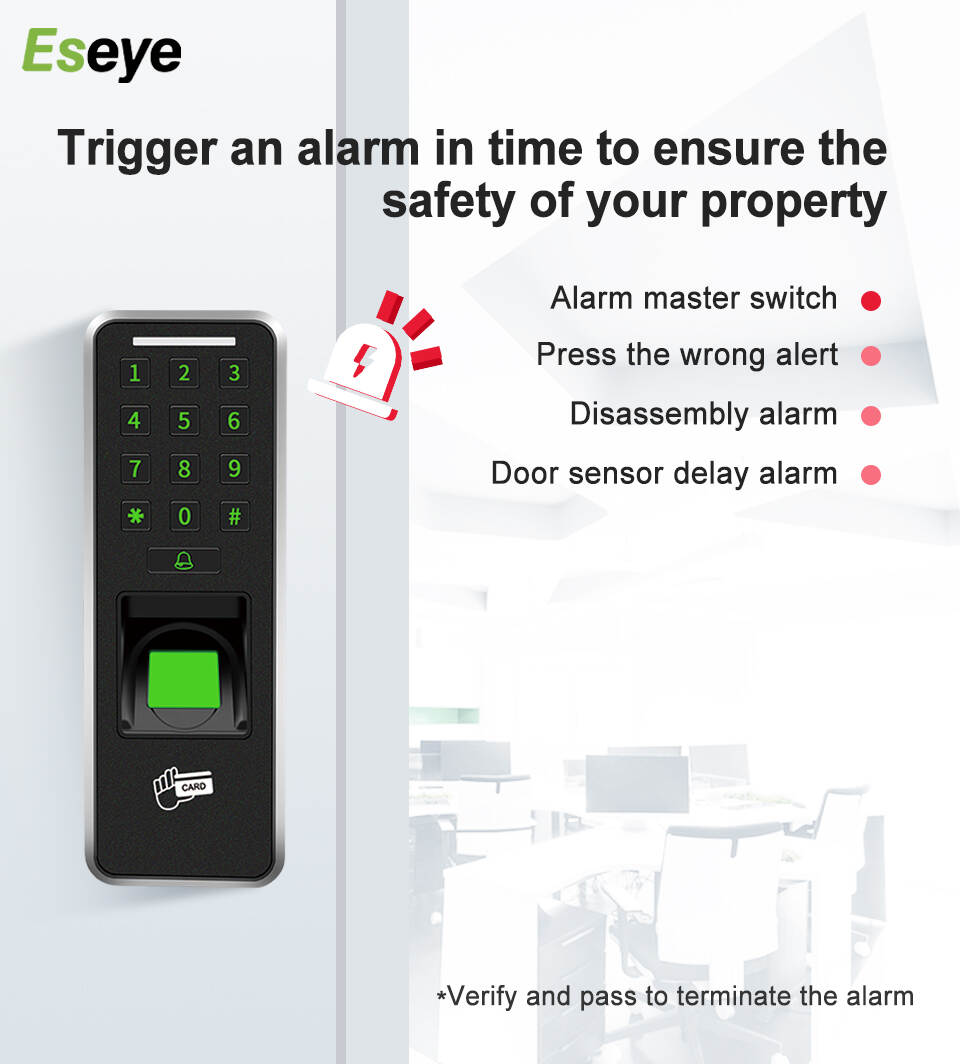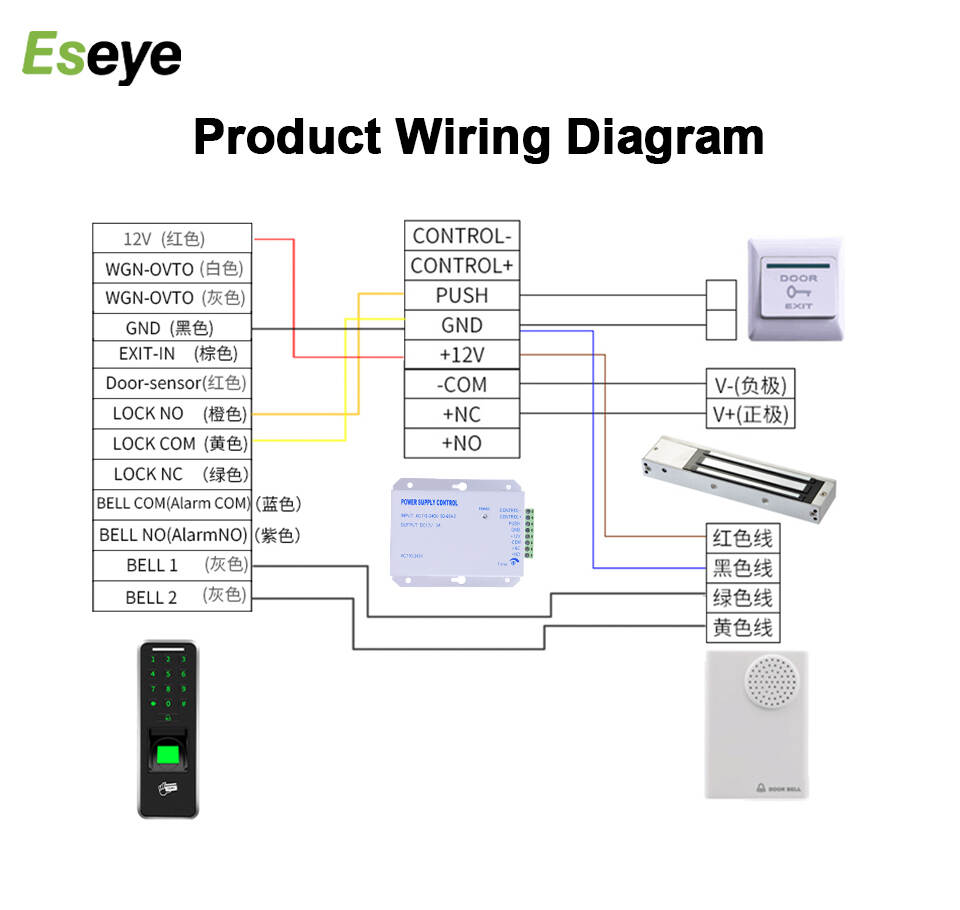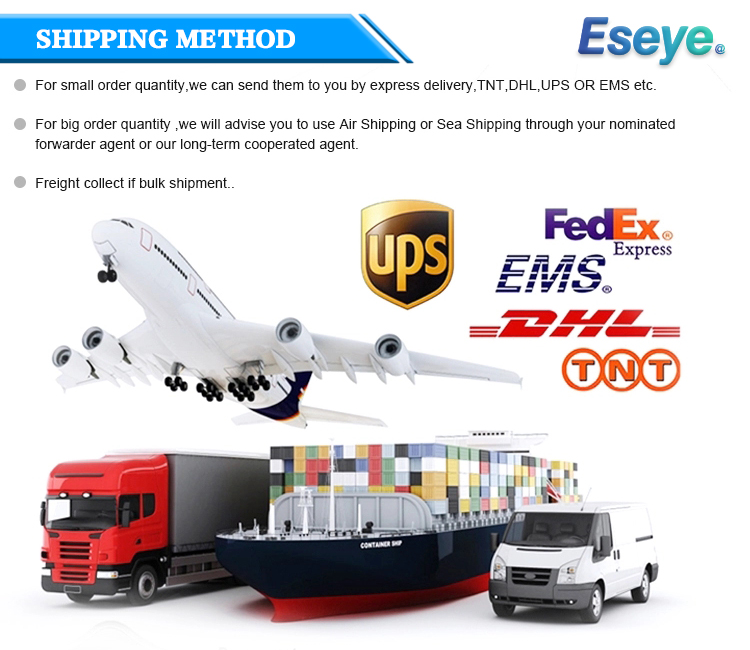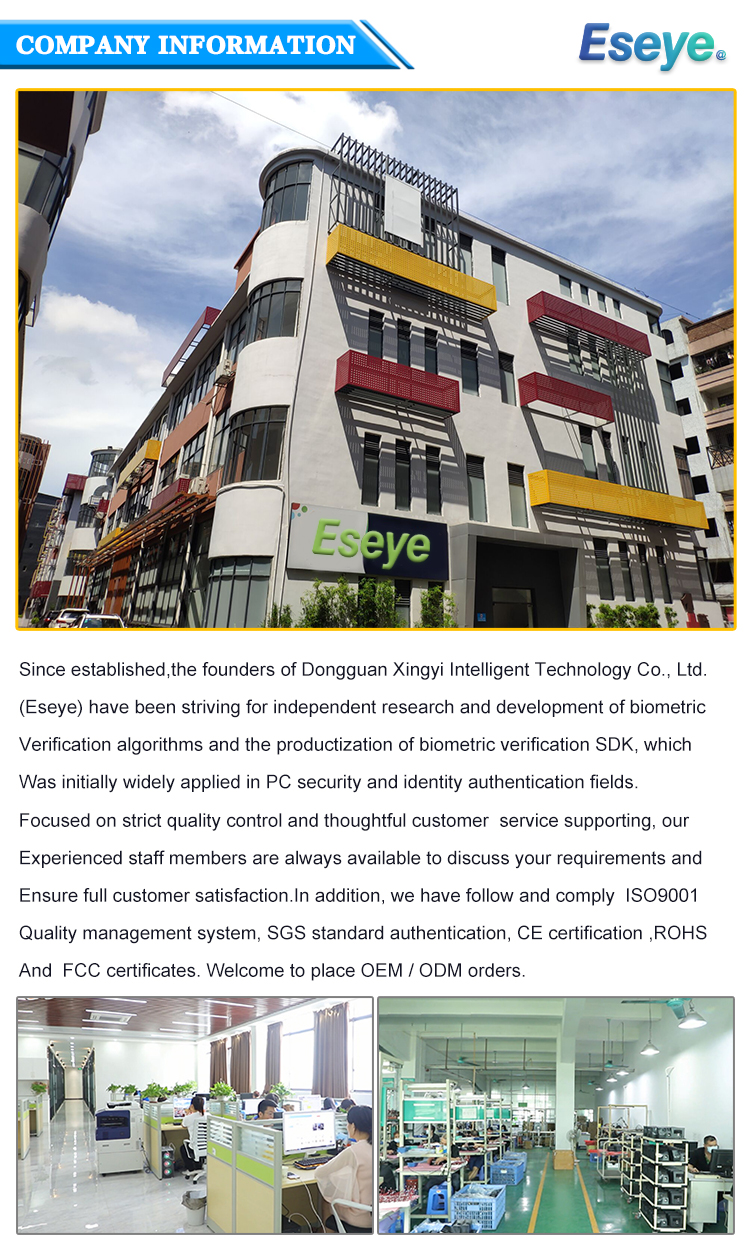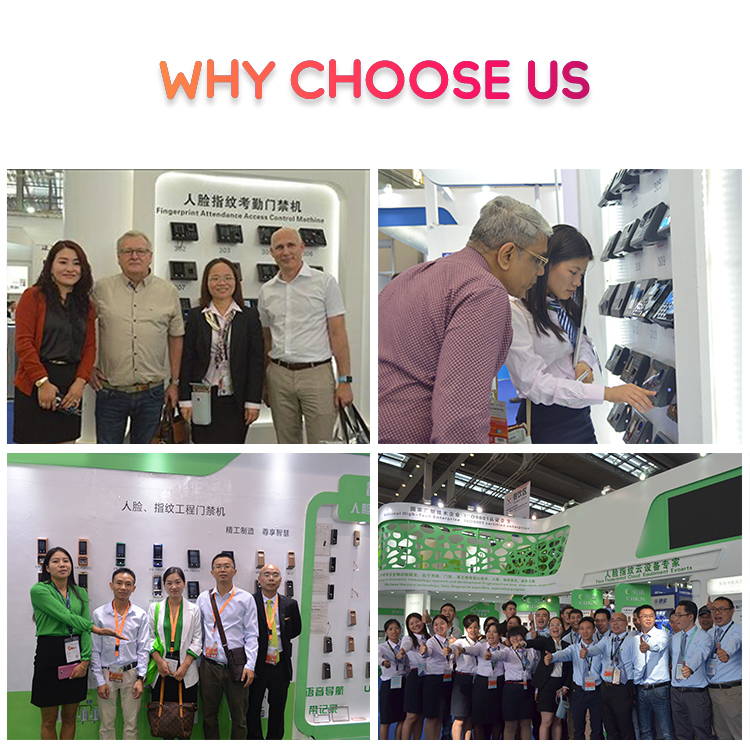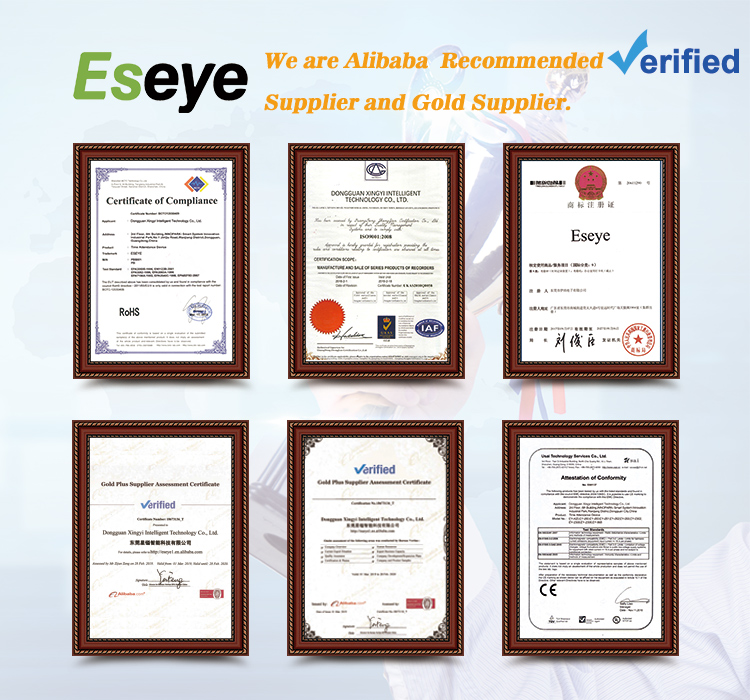 About Eseye
Dongguan Xingyi lntelligent Technology Co.,Ltd,a professional manufacturer of biometric recognition and smart lock solutions including APP Smart Door Lock, Fingerprint Door Locks; Face Door Locks; Digital Door Locks; APP Hotel Lock, Cabinet locks; Electronic Door Locks; Fingerprint / Facial Access Control & Time Attendance system. Also we Eseye have our own strong R&D team and devote the energy into developing high quality, newly patents, beautiful appearance, easily-assembled design, long-term warranty and most-cost effective products. Each year we always try every effort to create intelligent and safe space with high quality to return our customer's trust and support. We Eseye factory is qualified with certificates such as CE RoSH FCC ISO9001 and the 5S management rules in the production line to ensure the quality of finish products. To help customers promote values and realize dream is our mission.
Why Choose Us?

1. OEM/ODM ability. We are manufacturer with many experiences, can do OEM/ODM projects for clients.

2. Software/System superiority. More stable and compatible &easy to operate. We are not only selling the locks to clients, butalso providing the whole system solutions. Clients are free andrelaxed from our professional service.

3. Fast & easy communication. Our company boss and top management are all involved in lock industry more than 10 years, quickly respond and reach to clients' need.

4. High quality products. We're confident that our product qualitycan stand the test even cooperating at the very first time.
5. Long-term development vision and great after-sales service. We cherish every sincere cooperation and provide 1 year warranty.
FAQ

Q1.Can you print customized logo on product or color box for my order?
A: Yes, we can do these for our client if the MOQ reach to 200pcs.

Q2.Can you do a sample for me?

A: Yes, sure. Shipping cost and sample are based on the buyer.

Q3.How long is your Warranty?

A: 1 year. We're not responsible for artificial & transportation damage.

Q4. What is your shipping method?

A: We'll choose the cheapest shipping way for all our clients via
DHL/UPs/TNT/Fedexlair shipment/sea shipment.
Q5.How can you assure your quality as you said?
A: We have full quality control measures for in our work shop. And we have aftersales service to support our client for software and other operation introduction.

lf any interest, please don't hesitate to contact our company Eseye, which will be astable & reliable supplier for you!
Biometric technology is unique to individuals, making it a reliable form of verification. No wonder organizations around the world are using biometric authentication systems to improve security performance. They combine biometric authentication system with secure access hardware to prevent unauthorized users from gaining access in an all-round way.
Main biometric products
Attendance equipment and system
In the application of biometric technology in the domestic market, attendance equipment and system are the first to enter large-scale production and marketing. Biometric technology is used for employee attendance, and fingerprint identification technology is a pioneer. The good cost performance, convenience and ease of use of fingerprint attendance system are the main reasons for its successful promotion.
Since 2011, the rapid growth of face recognition attendance equipment and systems has also added new impetus to the scale expansion of the whole attendance application. The cost of low-end face recognition equipment has decreased rapidly, and the application is becoming more and more popular. The "face brushing" commute has been widely accepted by users. At present, the sales of fingerprint attendance products in the Chinese market account for more than 40% of the sales of all biometric products, ranking first in the list.
Physical access control products
Access control application is one of the most basic application fields of biometric technology. The earliest commercial application examples of biometric technology are almost physical access control systems. In recent years, with the continuous understanding and adoption of biometric technology and products by many security engineers, the application of biometric products and solutions in the field of access control has been popularized. At the same time, with the gradual improvement of specialization and standardization of biometric product functions, interfaces and other details, as well as the intervention of new technologies such as face recognition, the export scale of access control products has also increased significantly. Overall, the share of access control equipment and systems in the domestic biometric market is second only to attendance products.
The combination of biometric technology and traditional electronic locks can actually be regarded as an extension of the application of physical access control products. Over the years, a large number of domestic fingerprint identification door locks (including box, cabinet lock and anti-theft door) have been exported, and the domestic market is also expanding. In recent years, the concept of "smart community and smart home" advocated in China is a great driving force for the promotion and application of such products. Face recognition technology has also begun to combine with electronic locks. Recently, many face recognition door lock schemes have appeared. I believe they will soon see their practical application in the market.
Identity authentication and identification
In fact, identity authentication is also a broad access control application, which is generally called "logical access control" in foreign countries, so as to distinguish it from the physical access control mentioned above. Identity authentication application is an important market segment where biometric technology can be used in large-scale commercial applications. At present, it has many applications in the fields of financial industry, e-commerce, e-government, military, wireless network services and so on. Just like the applications in other access control fields and even the whole security field, they embody the most original and core value of biometrics.
Biometric access control system
Access control system is divided into traditional access control and biometric access control. Traditional access control mainly refers to mechanical lock, card swiping and password, while biometric access control includes fingerprint, face, finger vein recognition (new generation biometric technology) or multimodal mode. In terms of the way of opening the door, opening the door with a key is "something you have", opening the door with a password is "something you know", while opening the door with biometrics is "something you are", "you have" and "you know". The carrier (something) of "you are" is easy to lose and forget, while the carrier (biological key) of "you are" is identified by human biometrics and has because of the characteristics of "carry on", "uniqueness" and "lifelong invariability", biometric access control will be more applicable to people and occasions.
With the continuous innovation of technology, biometric technology is currently divided into the first and second generation biometrics. For the security of access control system, for some occasions or high-end office areas with high security requirements, finger vein recognition or finger vein recognition based on face recognition is used as secondary accurate authentication, which is of great significance to improve security, stability and intelligence great application value.
Compared with fingerprint access control, finger vein access control has higher universality, because it does not need to pick the depth of fingerprint, dry, wet and dirty fingers, etc. From the perspective of security, based on its advantages of in vivo identification, finger vein identification has higher security than fingerprint identification. However, we can not deny the advantages of fingerprint identification. For example, it is more suitable for the field of public security Its characteristics are explicit, which is suitable for criminal investigation and case solving, and refers to vein recognition, which can give full play to its advantages in the field of accurate identification or non-public security.
We are professional wholesale Fingerprint/Biometric Access Control supplier, OEM, factory, exporter,


there are nice and high-quality products for sale. Any interests, welcome to contact us.