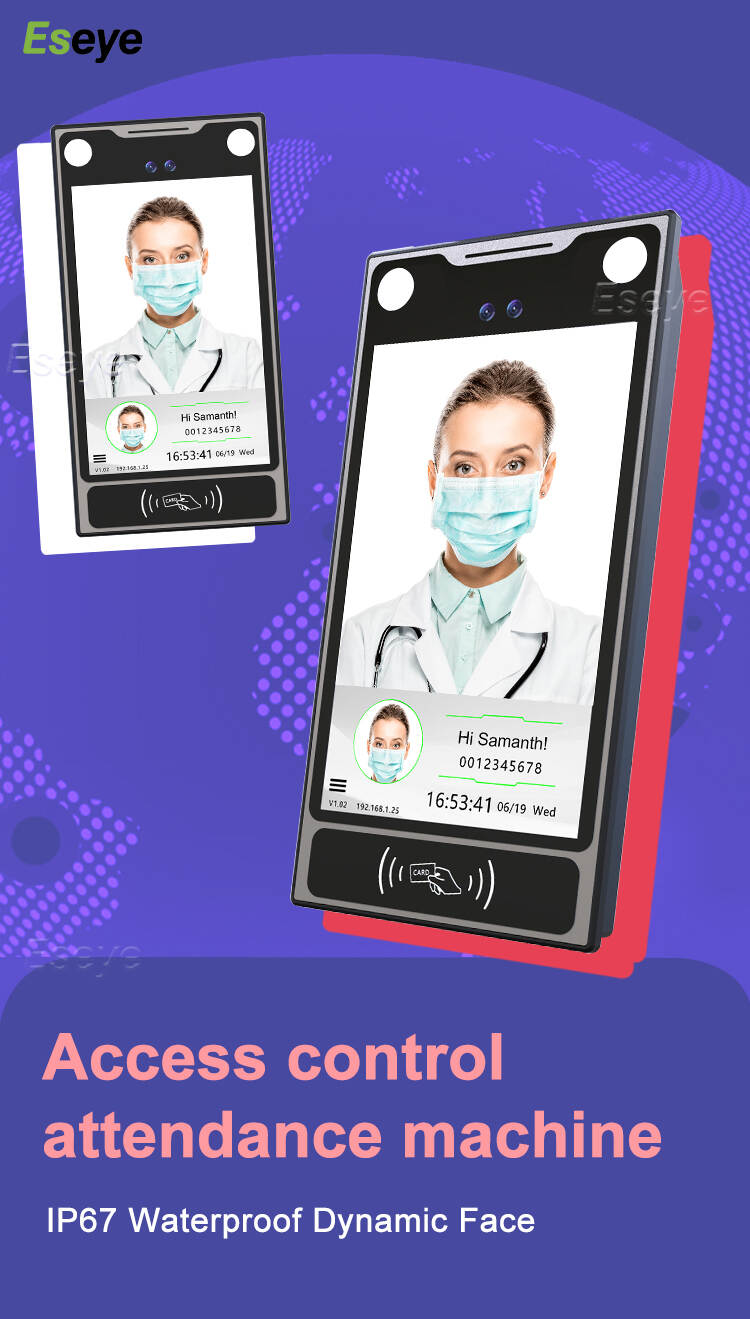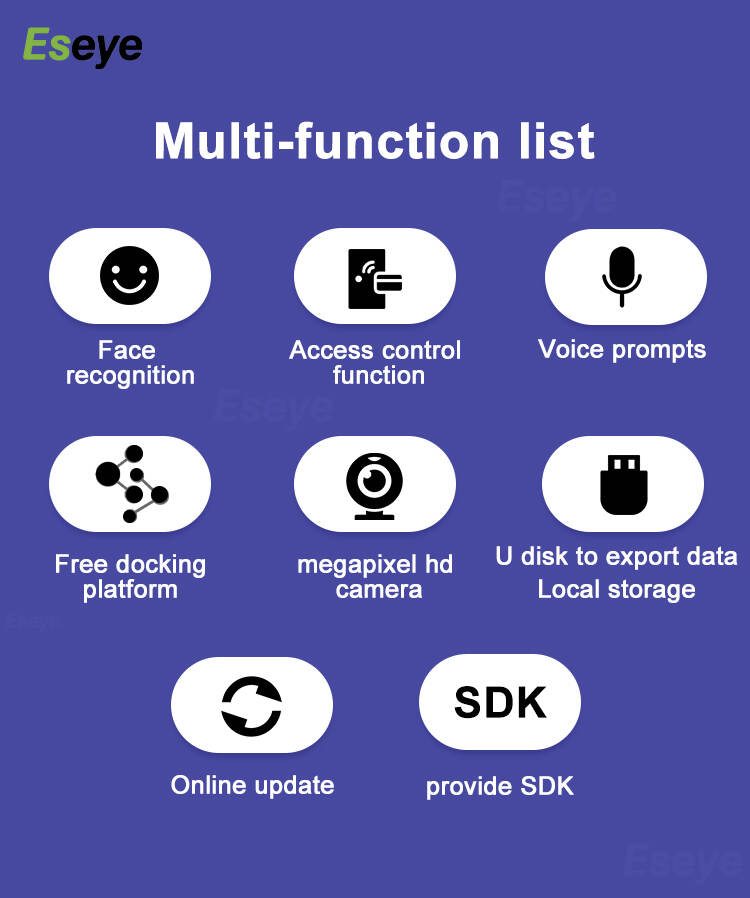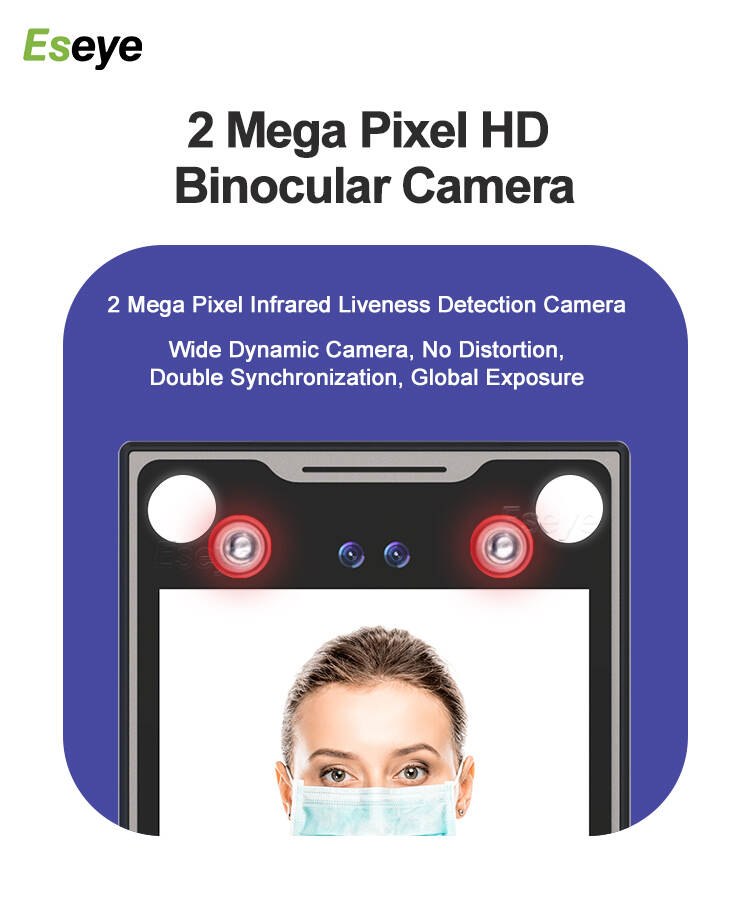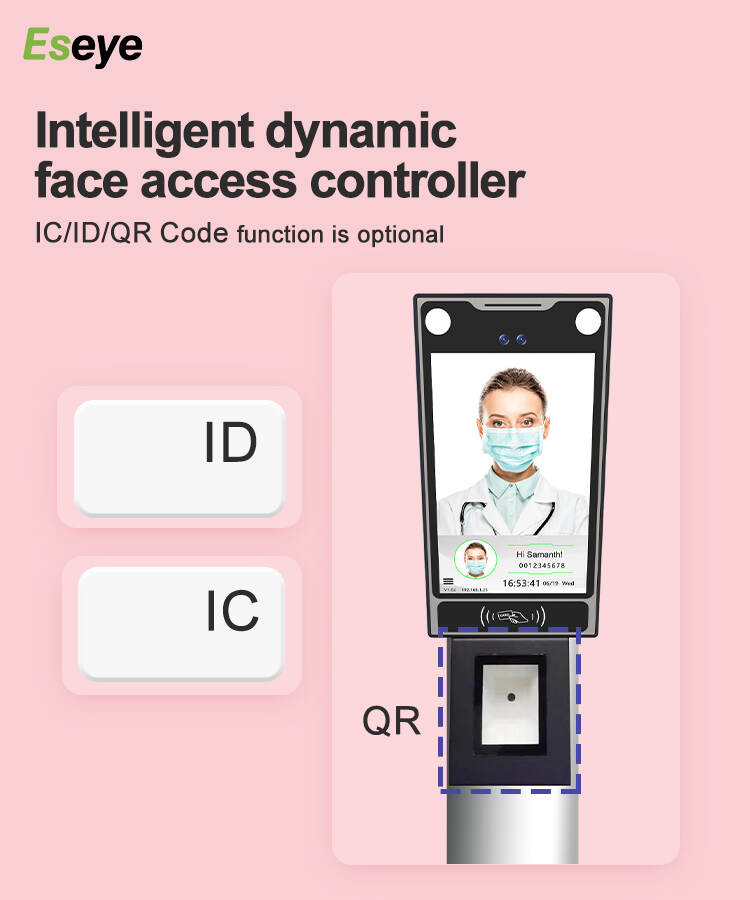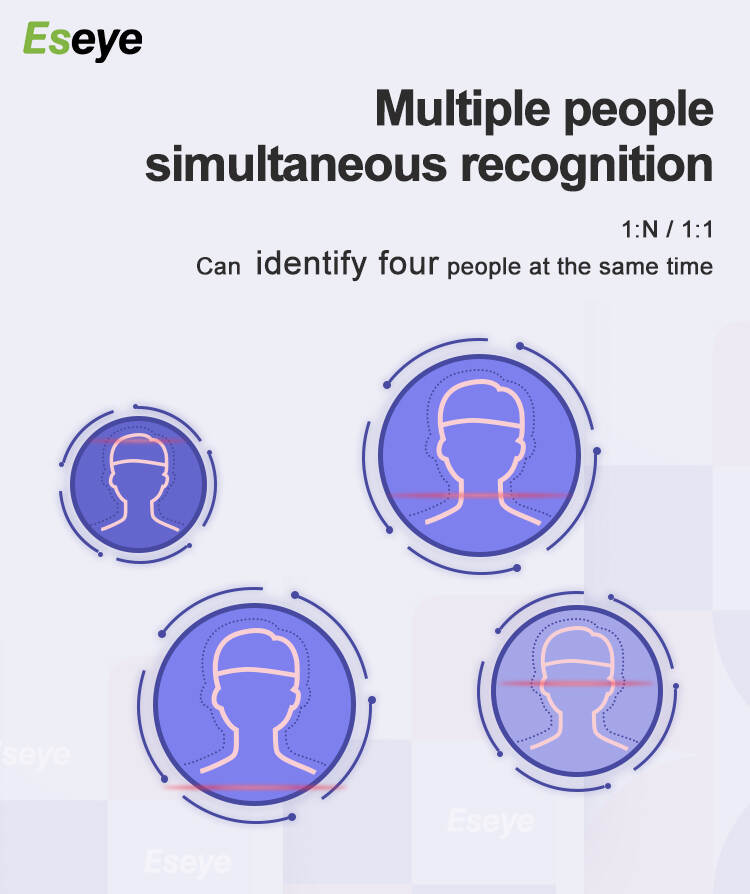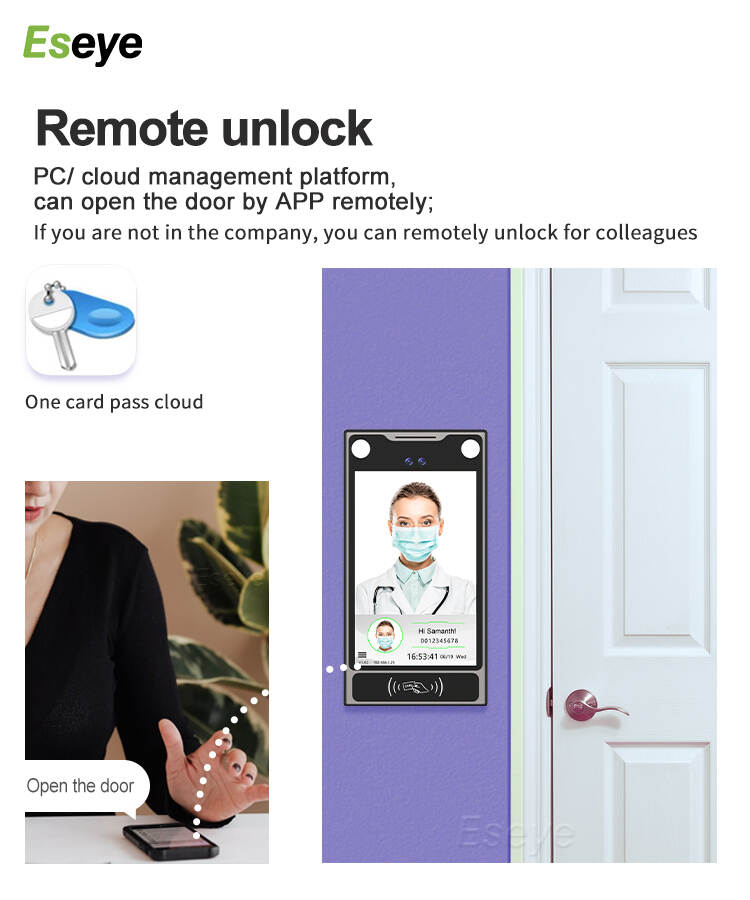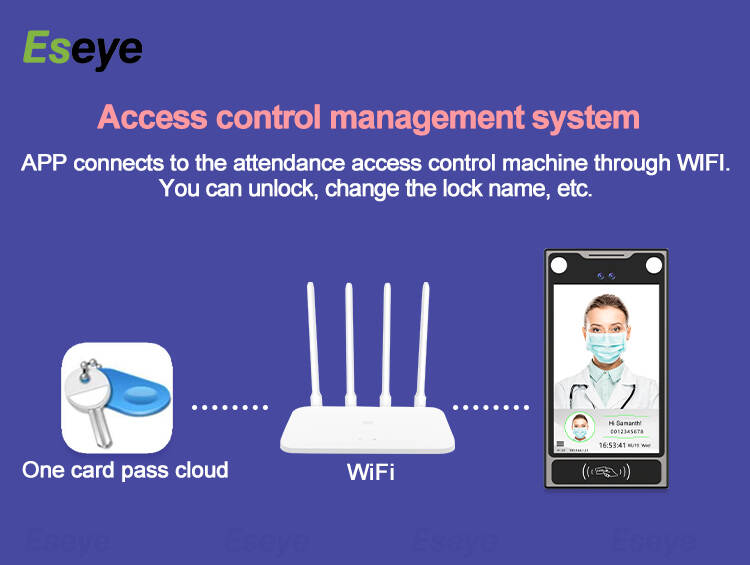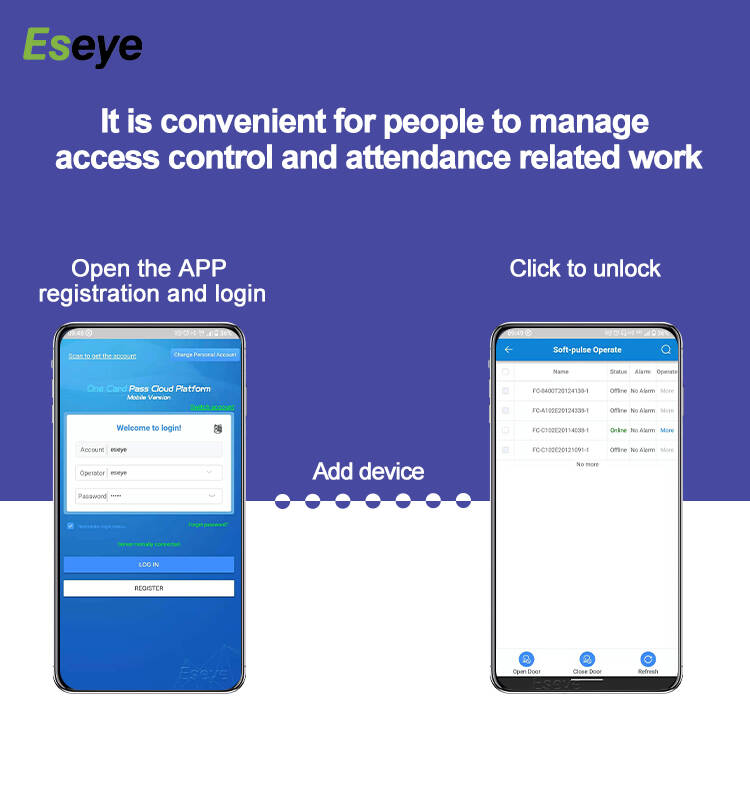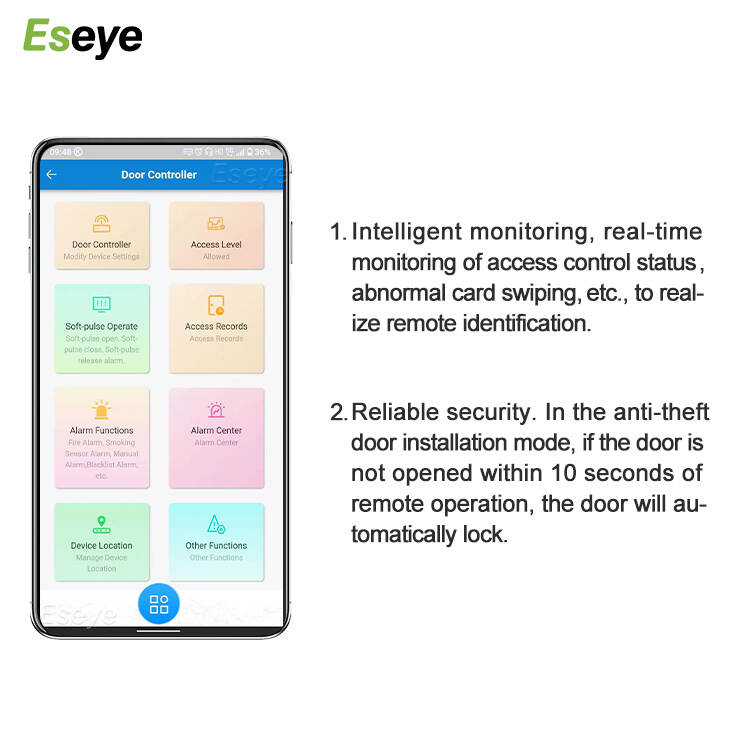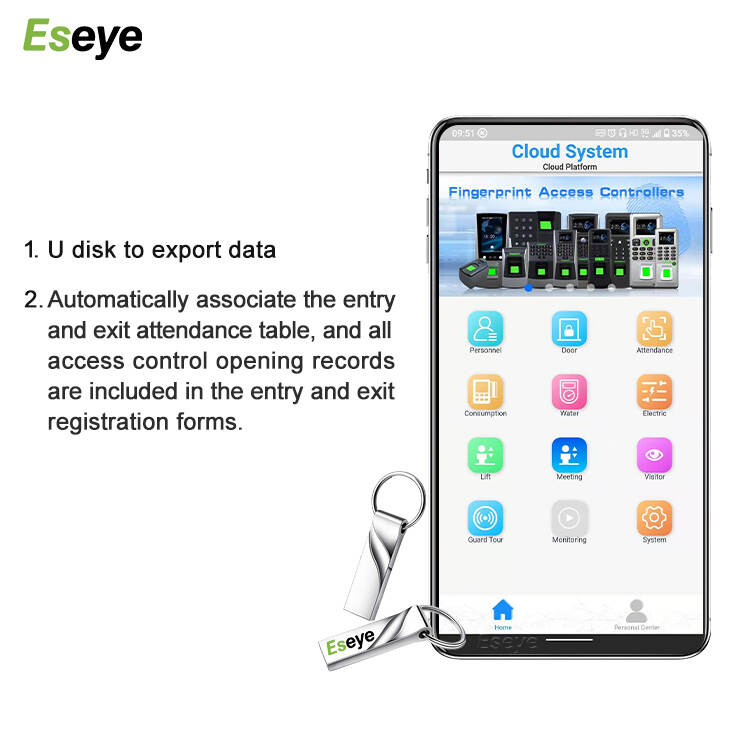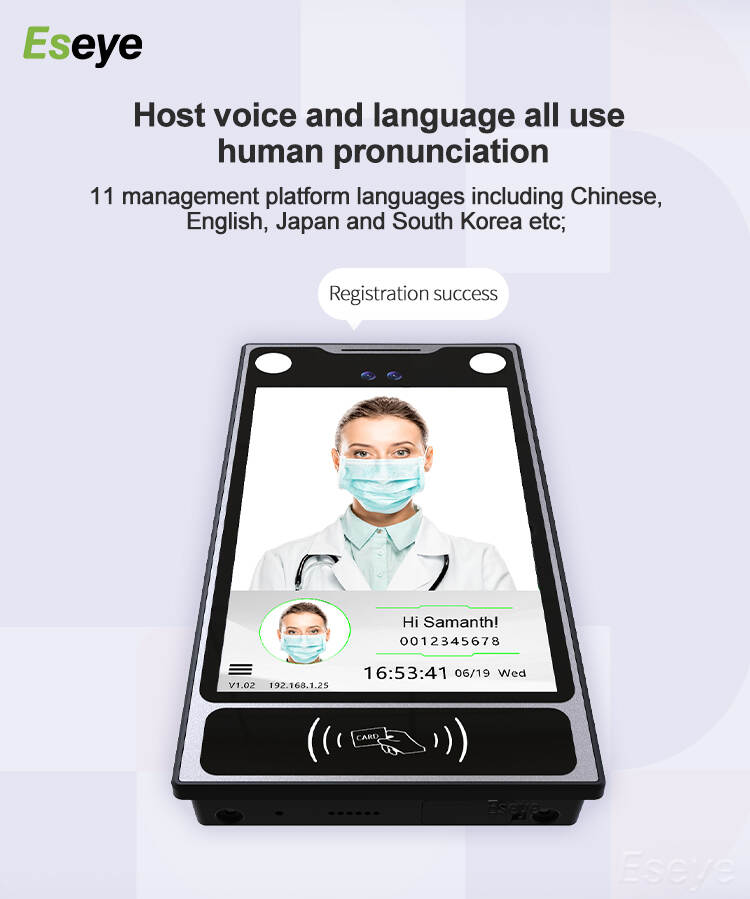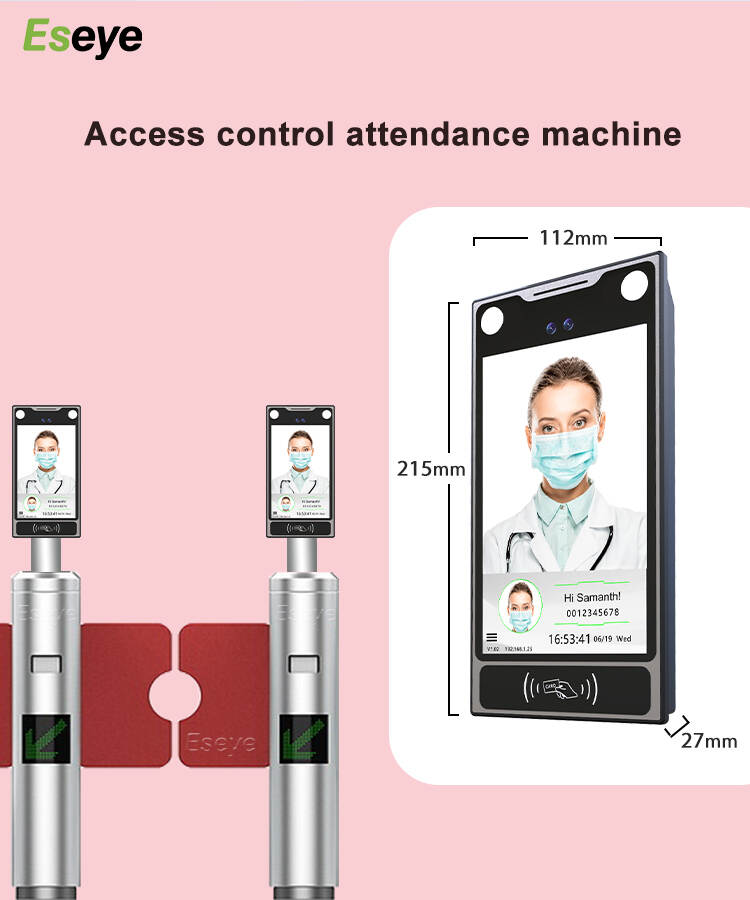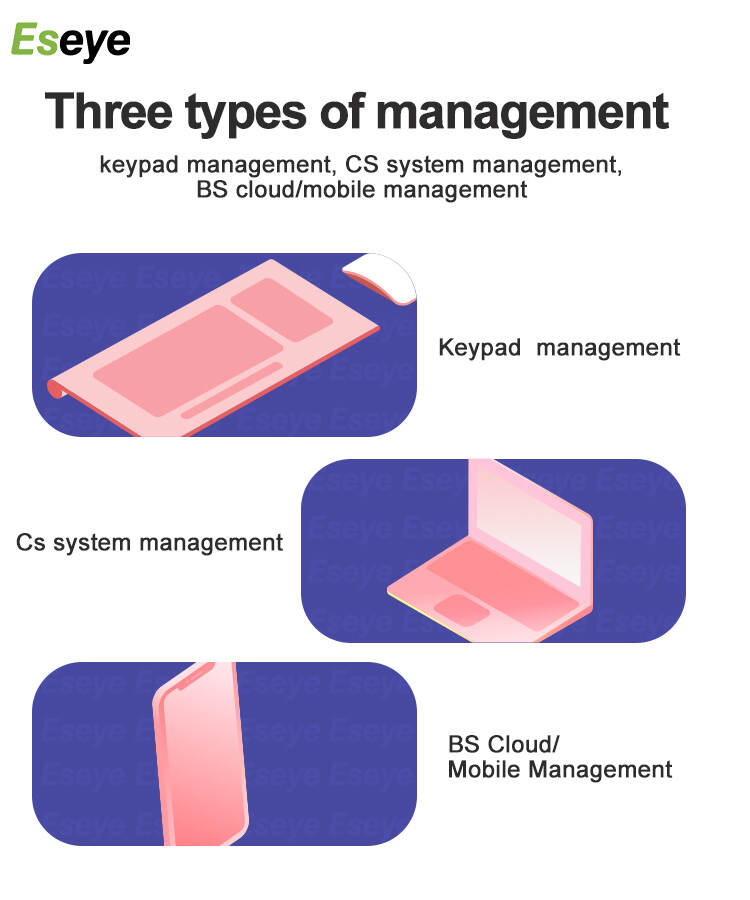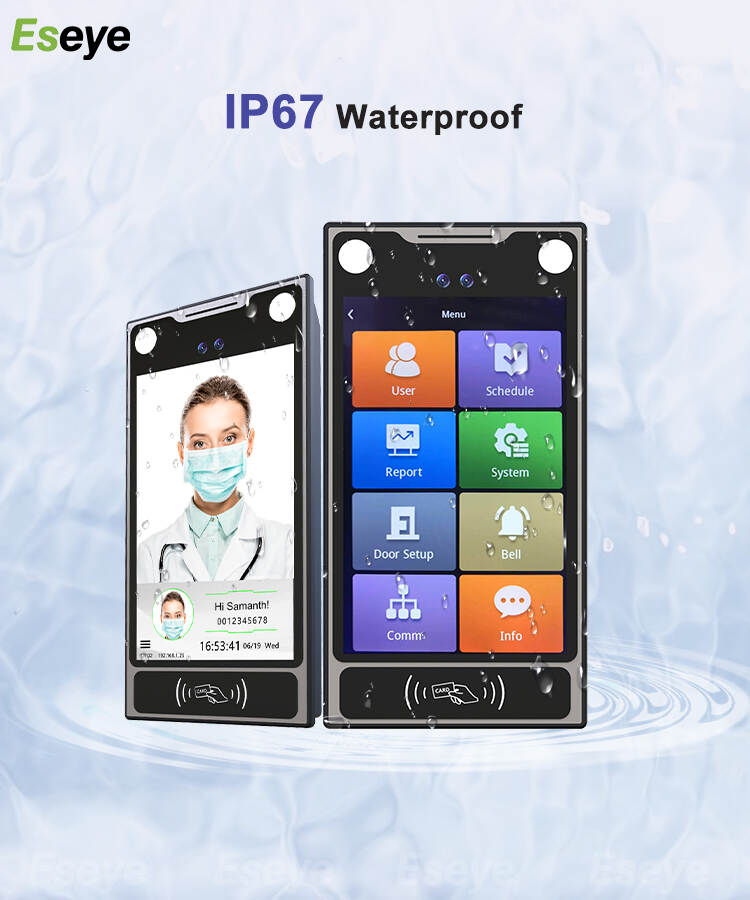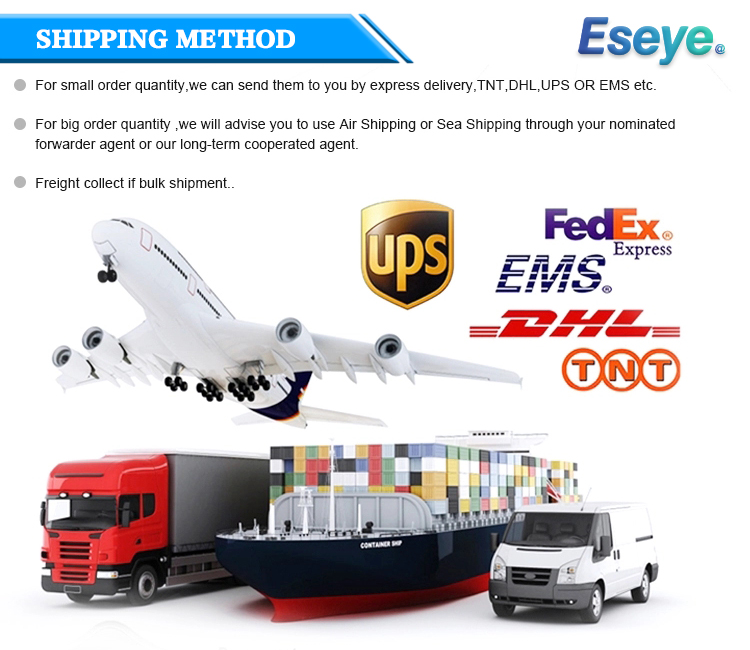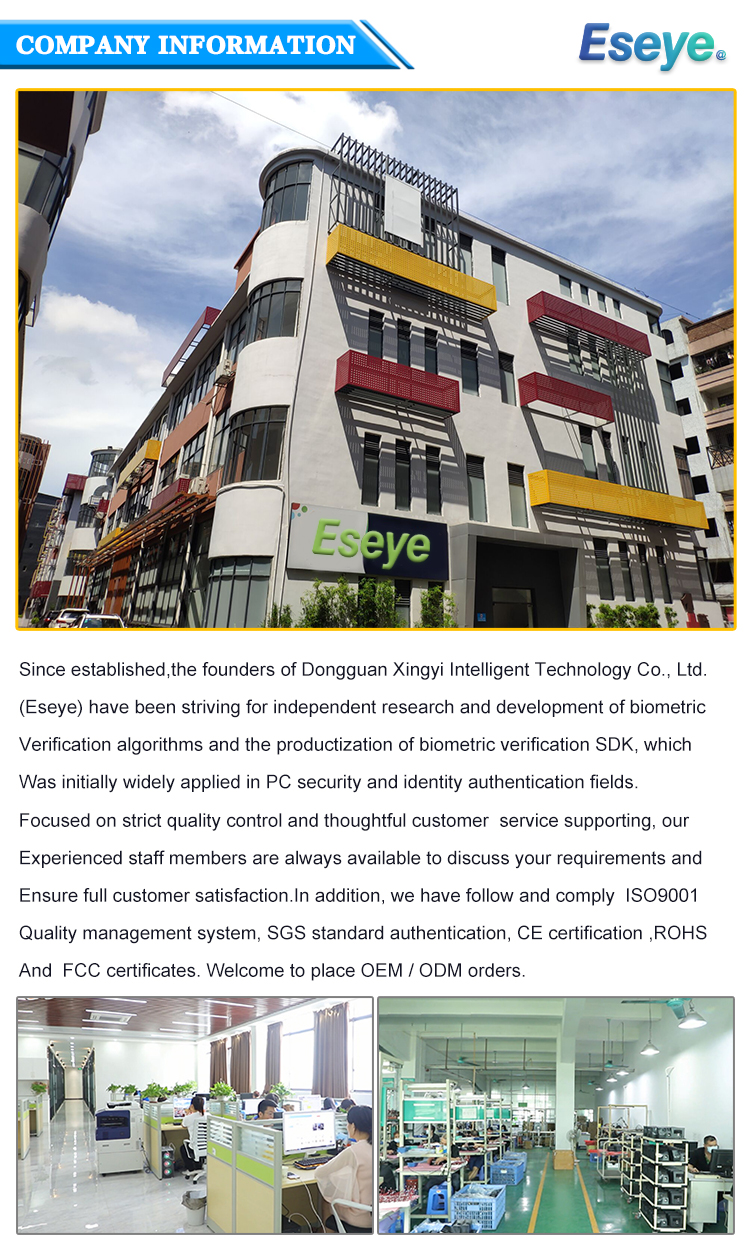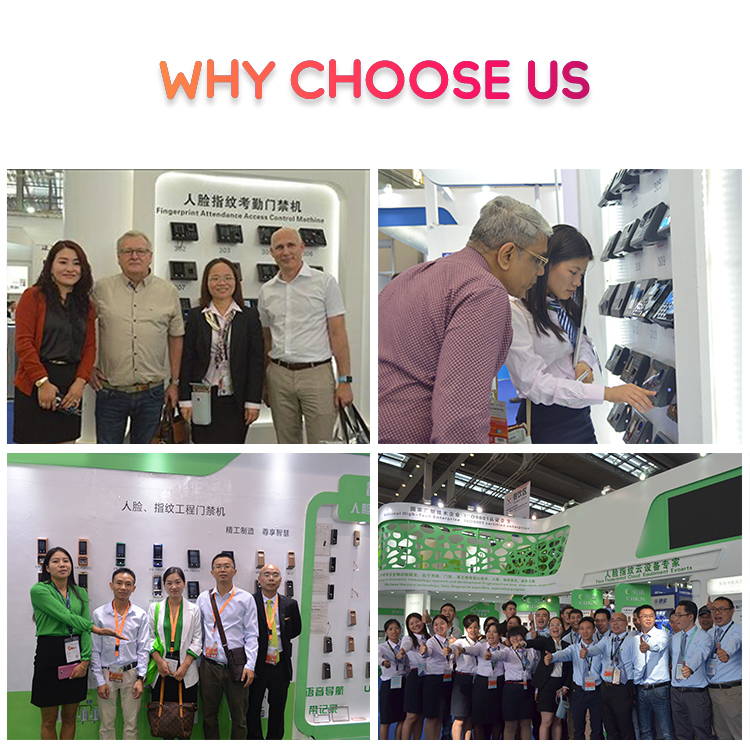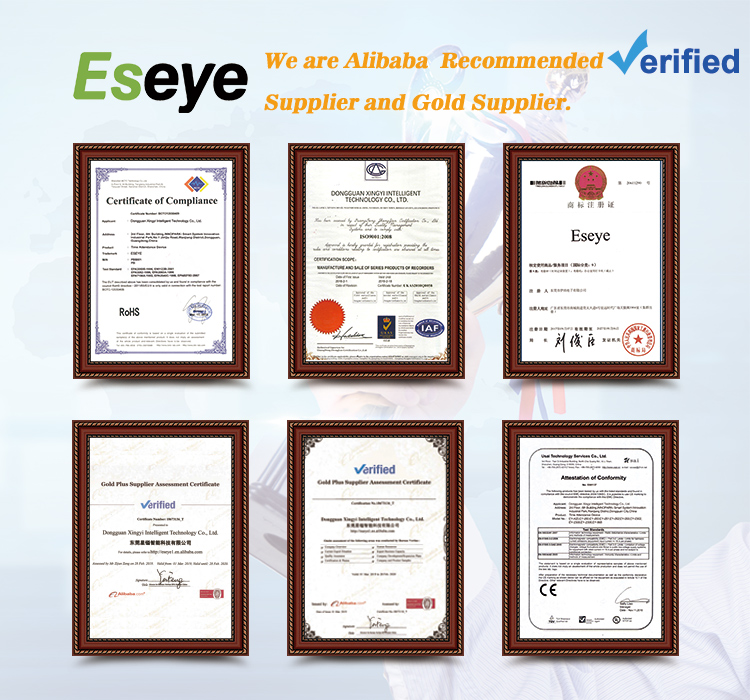 wholesale Biometric Card Reader supplier,OEM,factory,exporter
How does biometric card readers work?
The card reader emits electromagnetic waves at a fixed frequency. The frequency is generally 13.56MHZ. When the proximity card enters the electromagnetic wave radiation range of the reader, it will trigger the coil on the proximity card to generate current and trigger the antenna on the proximity card to read the card. The card reader transmits a signal with card information. The card reader converts the level signal into a digital serial number and transmits it to the local controller. The local controller uploads the information to the upper controller, and finally uploads it to the access control server. The server compares the card number with the information in the database to obtain all the card information.
What are the functions that a biometric card reader should fulfill?
Convenient (easy to use). Can users easily approach and show their credentials or biometric information?
Acceptability (user acceptance and safety). How well do users accept the technical interface and how well it meets the risk security level? What is the false rejection rate (FRR) and false acceptance rate (FAR)?
Speed and accuracy (throughput). How quickly can the user complete the demonstration process, and how accurate is the technology when providing credentials or biometric information (false rejection)?
Environment (application). Where is the card reader used-indoor, outdoor, lighting, vulnerable, dirty environment, hands-free or other unique requirements?
For biometric card readers, the most widely used face ID access control recognition system is now. So, what are the advantages of the face recognition system?
The advantages of face ID access control recognition system
Non-contact: No need to stay, no need for the cooperation of the inspected person, the platform can provide real-time warning prompts for suspects that appear. Provides valuable warning action time for the staff of the national security agency to respond quickly and quickly control suspicious personnel.
Network configuration: Low requirements for communication bandwidth and small amount of transmitted data. A data report contains a suspicious face photo, and the communication data volume is about 15~35kB. In an environment without wired communication, the front-end processor is used to process, and a small amount of early warning result data is obtained, which is transmitted back to the monitoring center through the 3G/4G network.
Easy to deploy: It can be deployed quickly, so it can quickly fill in the blind spot of monitoring. If the monitoring location changes, the equipment can quickly complete the migration of the monitoring location.
Fast speed: The industry's fastest face detection and face comparison algorithms ensure real-time full-frame analysis of 1080p HD images, meeting key recognition requirements such as no leakage, not many, and timeliness.
Recognition accuracy: The secondary filtering algorithm is used to better screen out misjudgments caused by age, gender, glasses, camouflage, etc., effectively ensuring a high recognition accuracy rate.
Strong close-up: The advanced human tracking close-up algorithm based on pattern recognition effectively guarantees the timeliness and effectiveness of the capture, and avoids a large number of misjudgments and missed capture timing problems caused by similar motion detection and tracking algorithms.
Good results: The system has been used by relevant departments for long-term actual combat and has been upgraded many times. It has fully met the use of public security suspects in early warning, and can effectively improve the level of intelligence in anti-prevention management and control. It is the best solution for intelligent research and early warning.
About Eseye
Dongguan Xingyi lntelligent Technology Co.,Ltd ,a professional manufacturer of biometric recognition and smart lock solutions including APP Smart Door Lock,Fingerprint Door Locks;Face Door Locks;Digital Door Locks;APP Hotel Lock,Cabinet locks; Electronic Door Locks;Fingerprint /Facial Acess Control& Time Attendance system.Also We Eseye have our own strong R&D team and devote the energy into developing high quality, newly patents, beautiful appearance, easily-assembled design ,long-term warranty and most-cost effective products.Each year We always try every effort to create intelligent and safe space with high quality to return our customer's trust and support. We Eseye Factory is qualified with certificates such as CE RoSH FCC ISO9001 and the 5S management rules in the production line to ensure the quality of finish products. To help customers promote values and realize dream is our mission.
Why Choose Us?
1.OEM/ODM ability. We are manufacturer with many experiences,can do OEM/ODM projects for clients.
2.Software/System superiority. More stable and compatible &easy to operate. We are not only selling the locks to clients, butalso providing the whole system solutions. Clients are free andrelaxed from our professional service.
3.Fast & easy communication. Our company boss and top
management are all involved in lock industry more than 10 years,quickly respond and reach to clients' need.
4.High quality products. We're confident that our product qualitycan stand the test even cooperating at the very first time.
5.Long-term development vision and great after-sales service.we cherish every sincere cooperation and provide 1 year warranty.
FAQ
Q1.Can you print customized logo on product or color box for my order?
A: Yes, we can do these for our client if the MOQ reach to 200pcs.

Q2.Can you do a sample for me?

A: Yes, sure. Shipping cost and sample are based on the buyer.

Q3.How long is your Warranty?

A: 1 year. We're not responsible for artificial & transportation damage.

Q4. What is your shipping method?

A: We'll choose the cheapest shipping way for all our clients via
DHL/UPs/TNT/Fedexlair shipment/sea shipment.
Q5.How can you assure your quality as you said?
A: We have full quality control measures for in our work shop.And we have aftersales service to support our client for software and other operation introduction.

lf any interest, please don't hesitate to contact our company Eseye , which will be astable & reliable supplier for you!