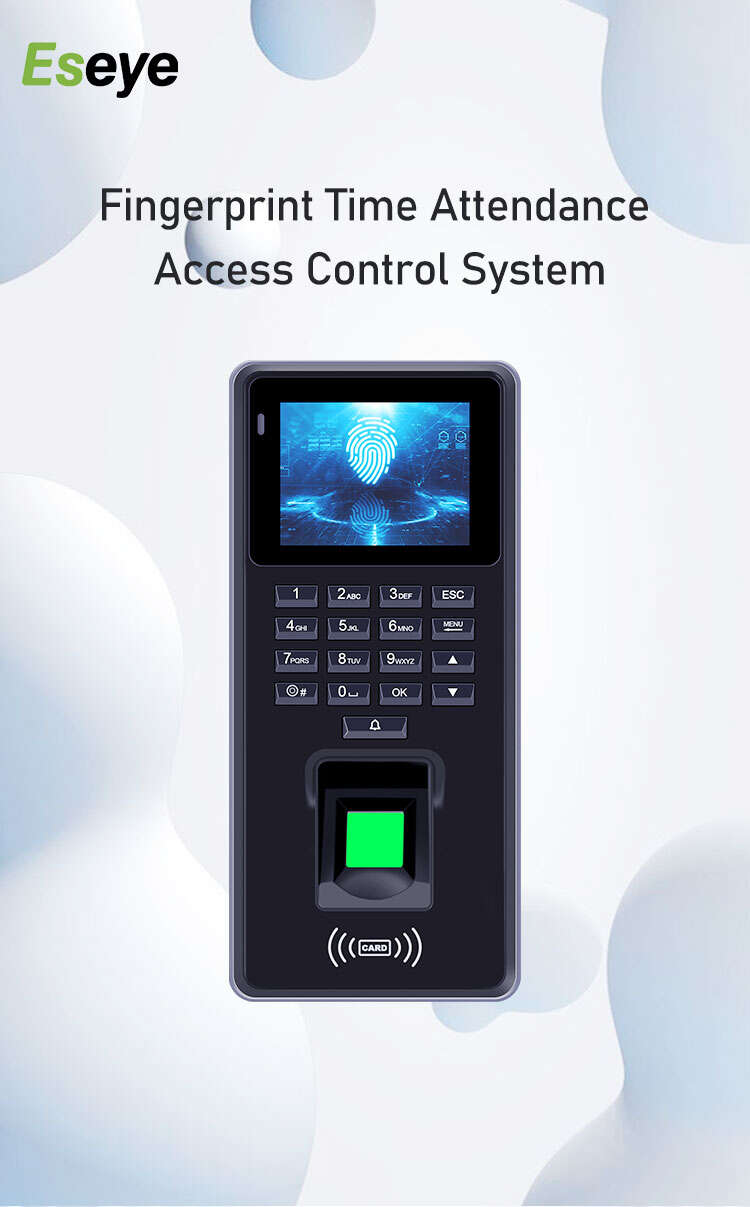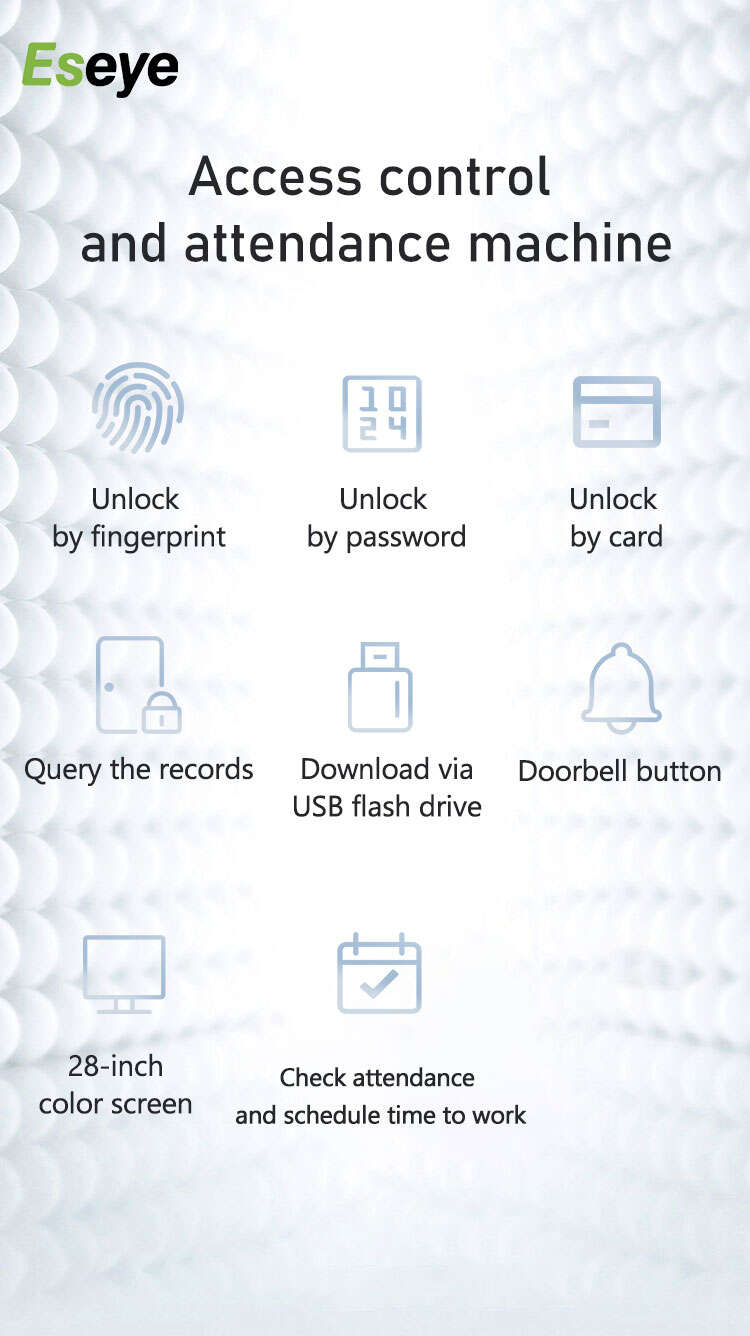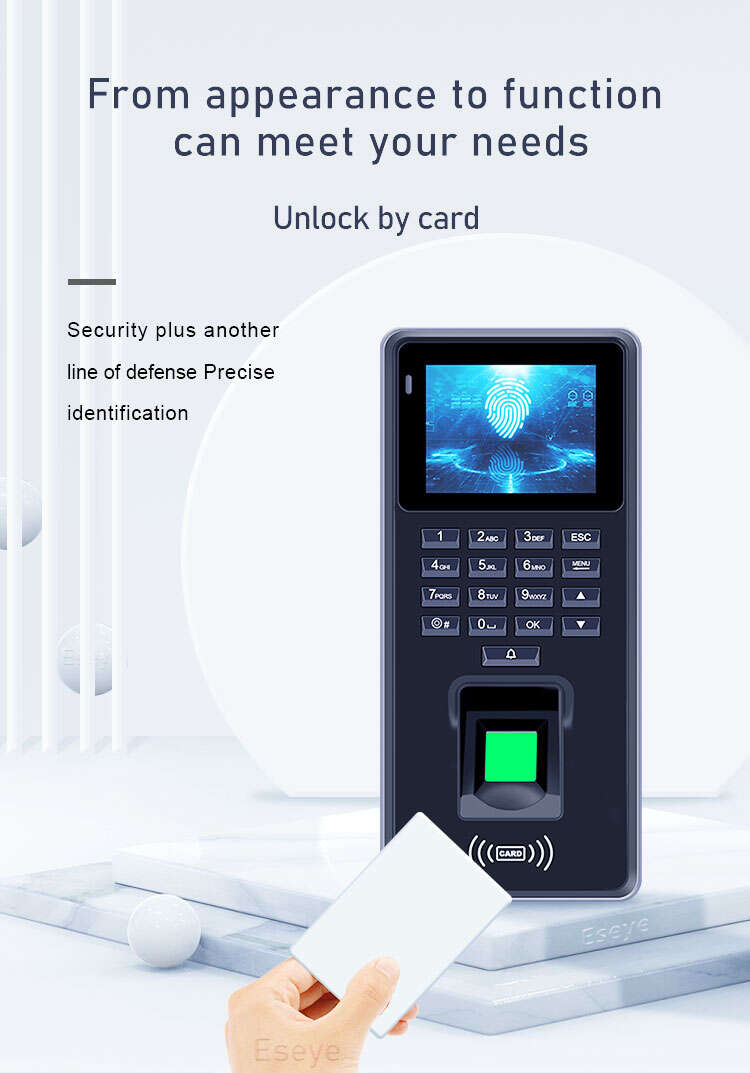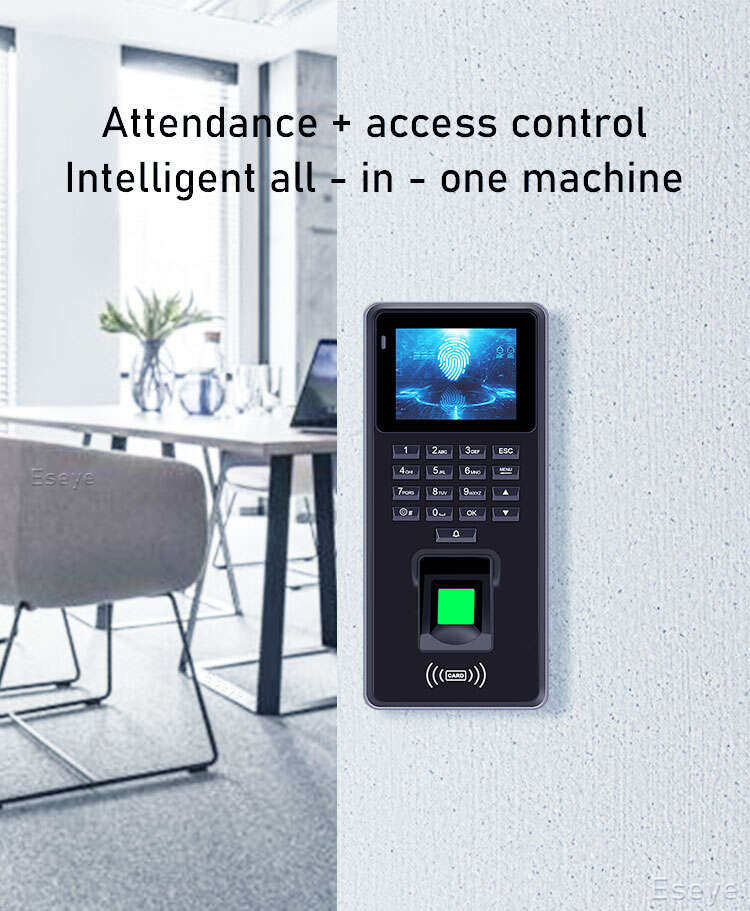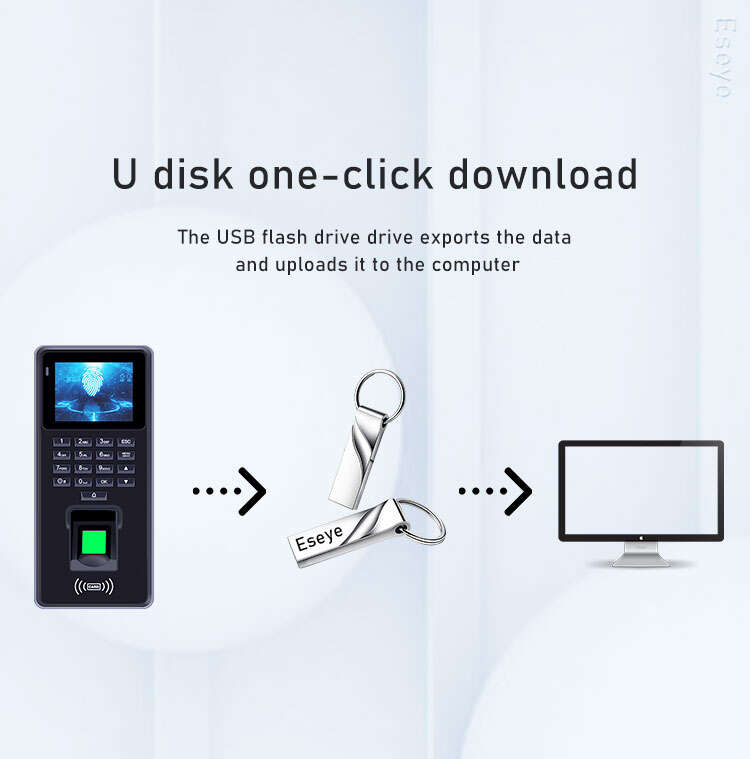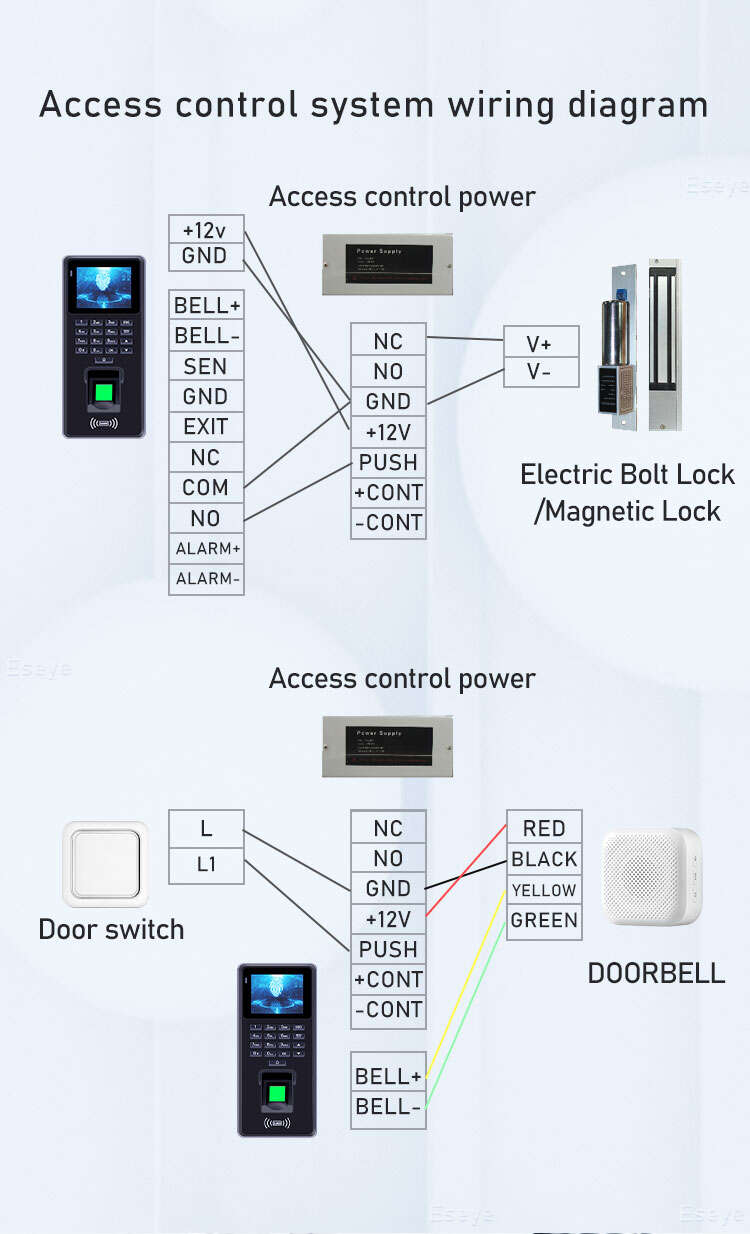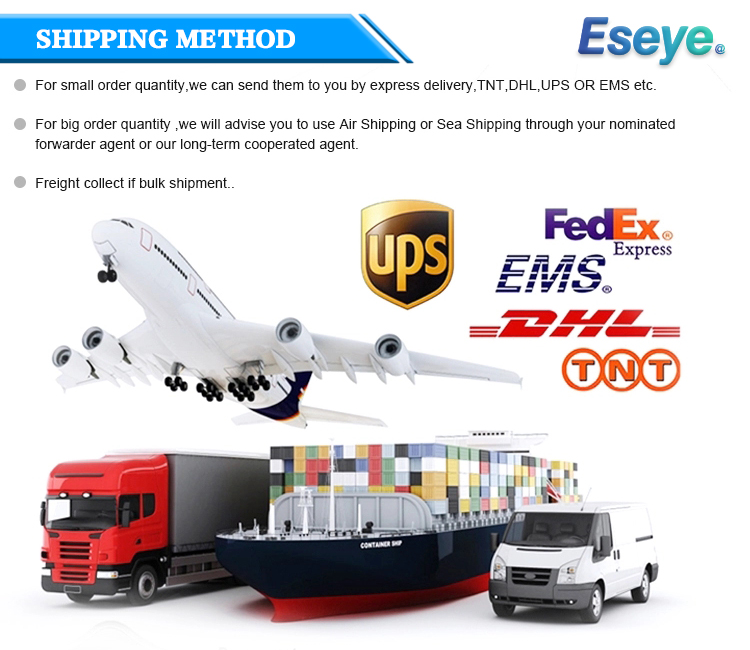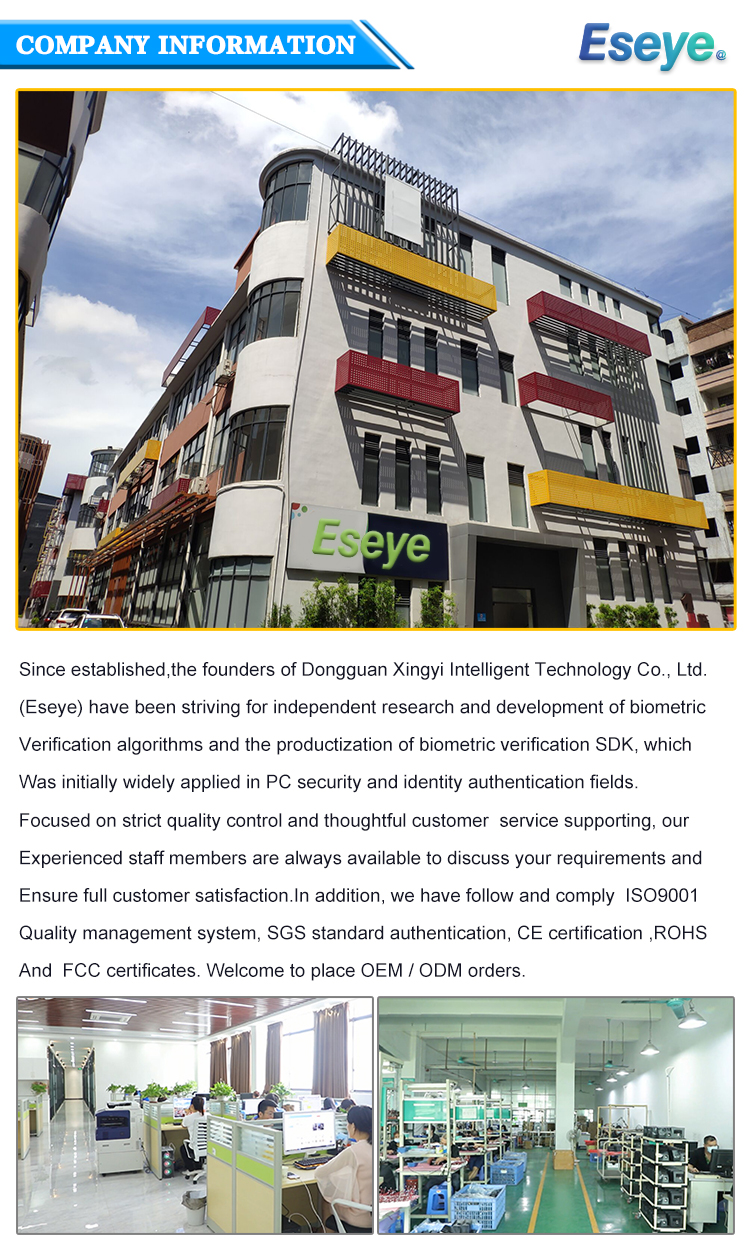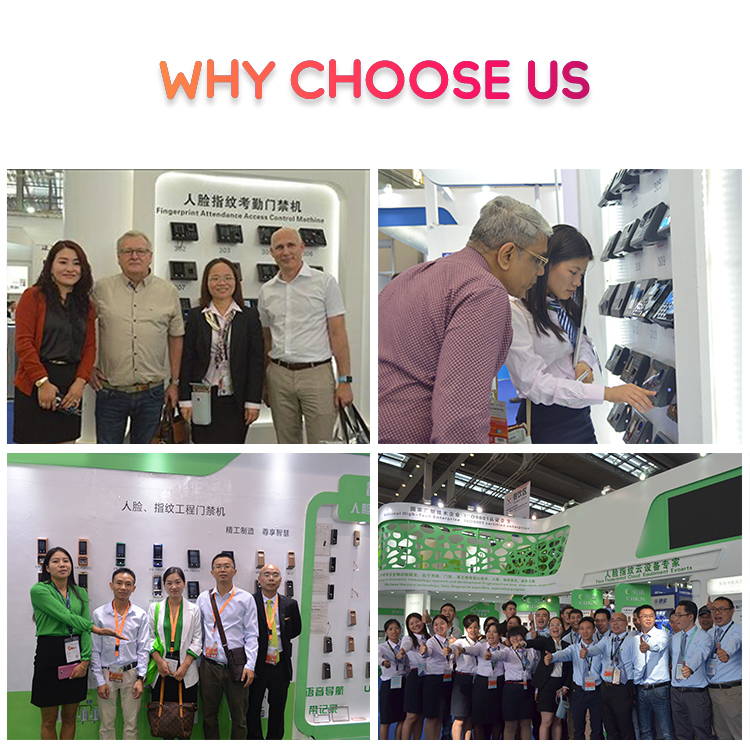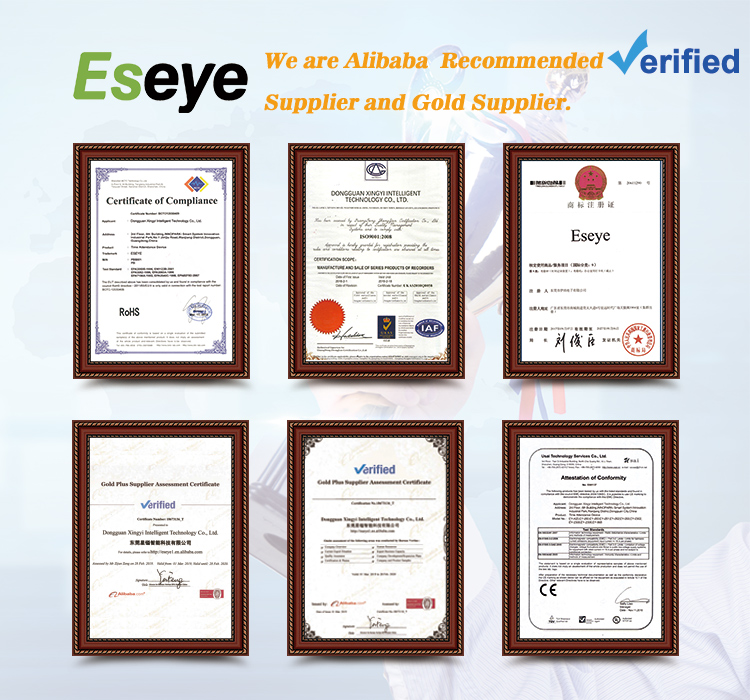 About Eseye
Dongguan Xingyi lntelligent Technology Co.,Ltd ,a professional manufacturer of biometric recognition and smart lock solutions including APP Smart Door Lock,Fingerprint Door Locks;Face Door Locks;Digital Door Locks;APP Hotel Lock,Cabinet locks; Electronic Door Locks;Fingerprint /Facial Acess Control& Time Attendance system.Also We Eseye have our own strong R&D team and devote the energy into developing high quality, newly patents, beautiful appearance, easily-assembled design ,long-term warranty and most-cost effective products.Each year We always try every effort to create intelligent and safe space with high quality to return our customer's trust and support. We Eseye Factory is qualified with certificates such as CE RoSH FCC ISO9001 and the 5S management rules in the production line to ensure the quality of finish products. To help customers promote values and realize dream is our mission.
Why Choose Us?
1.OEM/ODM ability. We are manufacturer with many experiences,can do OEM/ODM projects for clients.
2.Software/System superiority. More stable and compatible &easy to operate. We are not only selling the locks to clients, butalso providing the whole system solutions. Clients are free andrelaxed from our professional service.
3.Fast & easy communication. Our company boss and top
management are all involved in lock industry more than 10 years,quickly respond and reach to clients' need.
4.High quality products. We're confident that our product qualitycan stand the test even cooperating at the very first time.
5.Long-term development vision and great after-sales service.we cherish every sincere cooperation and provide 1 year warranty.
FAQ
Q1.Can you print customized logo on product or color box for my order?
A: Yes, we can do these for our client if the MOQ reach to 200pcs.

Q2.Can you do a sample for me?

A: Yes, sure. Shipping cost and sample are based on the buyer.

Q3.How long is your Warranty?

A: 1 year. We're not responsible for artificial & transportation damage.

Q4. What is your shipping method?

A: We'll choose the cheapest shipping way for all our clients via
DHL/UPs/TNT/Fedexlair shipment/sea shipment.
Q5.How can you assure your quality as you said?
A: We have full quality control measures for in our work shop.And we have aftersales service to support our client for software and other operation introduction.

lf any interest, please don't hesitate to contact our company Eseye , which will be astable & reliable supplier for you!
wholesale access control system/Finger Print Door Lock supplier,OEM,factory,exporter
Since the birth of intelligent access control system, it has experienced the technological iterations of card access control, mobile phone access control, biometric access control and fusion access control, and the integration, security and intelligence of access control system are increasingly improved. Today let's have a look at the access control system.
What's an access control system?
Access control system(ACS for short) is in the field of intelligent building and it refers to the forbidden authority of the "door", the guard against the "door". The "door" here, broadly speaking, includes all kinds of channels that can pass, including the door for people to pass, the door for vehicles to pass and so on. Therefore, access control includes the vehicle access control. In the application of garage management, vehicle access control is an important means of vehicle management, not for the purpose of charging parking fees, mainly to manage the access of vehicles.
Types of access control system
Face recognition access control system
As it name implies, it is a kind of lock that could be unlocked by the users facial characteristic. Face recognition smart lock is based on face recognition technology, through the collection of human face features, the input of face image or video stream recognition processing. Identification process is first whether it is face, recognition to the face after scanning human face location, size, and the location of the main facial organs, and then based on these information, further extract contained in each face identity, and compared with the known faces, so as to identify each face.
Finger print door lock
As it name implies, it is a kind of lock that could be unlocked by the users finger print. It is the perfect combination of computer information technology, electronic technology, mechanical technology and modern hardware technology. Fingerprint has become the most important evidence for identification and has been widely used in the field of criminal investigation and justice. Fingerprint authentication is convenient, fast and accurate. With the popularization of science and technology and the development of smart home, more and more people have begun to choose fingerprint lock.
Components of access control system
Access controller
The core part of access control system, equivalent to the CPU of the computer, it is responsible for the whole system input, output information processing and storage, control and so on.  
Card reader
It refers to a device that reads data (biometric information) from a card. 
Electrified Lockset
An actuator for locking a door in an access control system. Users should choose different locks according to the materials of the door and the requirements of going out. There are mainly the following types.
Electromagnetic lock: the electromagnetic lock opens the door after the power is cut off and meets the fire protection requirements. And equipped with a variety of mounting frame for customers to use. This kind of lock is suitable for unidirectional wooden doors, glass doors, fire doors, electric doors.
Anode lock: anode lock is a power off door type, in line with the fire protection requirements. It is mounted on the upper part of the door frame. Different from the electromagnetic lock, the anode lock is suitable for bidirectional wooden doors, glass doors, fire doors, and it itself with a door magnetic detector, can detect the safety of the door at any time.
Cathode lock: the general cathode lock is the electrification door type. Suitable for one-way wooden door. Install a UPS power supply when installing a cathode lock. Because when the power goes out, the Yin lock locks the door.
Card
There are IC and ID cards. IC class is relatively safe, the card has a standard 54X86MM; And all kinds of special-shaped key chain cards. It can print the card holder's photo on the card, and combine the door opening card and name card into one